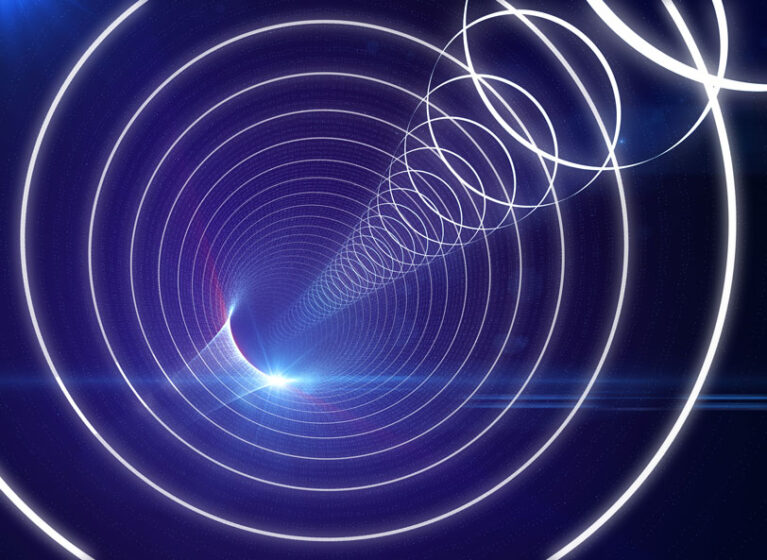 Immunotherapy may be the most important breakthrough in cancer treatment in decades, but so far, it's only proven effective for about 20-40% of patients. Could combining it with noninvasive focused ultrasound (FUS) tumor ablation make it more effective?
UVA Health is well-positioned to answer this question. We're driving important research forward by creating the world's first Focused Ultrasound Cancer Immunotherapy Center and launching innovative clinical trials.
The goal with FUS is to thermally ablate an immunologically "cold" tumor, like most breast cancers, to turn it into a "hot" tumor and induce a systemic immune response.
"What we really want to do is ignite an immune response against all the metastatic disease a patient might have. Because at the end of the day, that's what's going to kill the patient, unfortunately — the metastatic disease, not the primary tumor," says biomedical engineer Richard J. Price, PhD, the center's co-director.
Turning Tumors From "Cold" to "Hot"
Patients who respond to immunotherapy have tumor types considered to be immunologically "hot," like melanoma, lung cancer, and renal cell cancer.
Checkpoint inhibitors are particularly effective at treating "hot" cancers that already have a high proportion of tumor-infiltrating lymphocytes (TILs). These indicate the immune system recognizes the tumor as cancer and is trying to attack it. Checkpoint inhibitors block proteins so cancer can no longer hide from the immune response.
"That's why these types of drugs have been extraordinarily successful and truly game-changing for melanoma and lung cancer," says UVA Health breast surgeon David Brenin, MD, who co-directs the new center. "But most breast cancers and other types of malignancies are immunologically 'cold.' The immune system doesn't generally recognize them as invaders."
Trials Pairing FUS With Chemo & Checkpoint Inhibitors
Several clinical trials are already underway through the UVA Health center. One pairs focused ultrasound ablation with a chemotherapy drug to achieve immune-mediated control of the disease in early-stage breast cancers.
Another trial, combining focused ultrasound ablation with a checkpoint inhibitor to treat patients with advanced breast cancer, recently closed.
"We're the only center doing this kind of work," Brenin says. "Our trials are the first in human studies of their kind."
Launching a Unique Center
The Focused Ultrasound Cancer Immunotherapy Center launched in 2022. This multidisciplinary and interdepartmental collaboration brings together experts in medical and surgical oncology, radiology, radiation oncology, and biomedical engineering.
Along with Price and Brenin, the center is co-directed by Craig Slingluff, MD, a melanoma surgeon who has long directed the UVA Cancer Center's Human Immune Therapy Center.
"The new center has funding to support new pilot laboratory studies and clinical trials to advance focused ultrasound as a treatment for cancer, as well as supporting hiring new research fellows and staff to support existing and new research on focused ultrasound and cancer immunotherapy," Slingluff says.
"Importantly, the center brings together a group of faculty with broad expertise in cancer immunology and focused ultrasound to guide the most exciting research directions, in collaboration with the Focused Ultrasound Foundation, and national and international collaborators," he added.
Pioneers of Focused Ultrasound
UVA Health was one of the earliest pioneers of focused ultrasound, originally using MRI-guided FUS ablation to treat Parkinson's disease symptoms and essential tremor in neurosurgery patients. "Having that clinical device for research at UVA Health was really unusual," says Brenin, the M.C. Wilhelm Professor in Diseases of the Breast at UVA Health. "Just a handful of places around the world had what we did."
Also a major differentiator, he says, was having both an MRI-guided device approved for human treatment by the Food and Drug Administration (FDA) and an ultrasound-guided device approved for research use.
Leveraging FUS Ablation & Immunotherapy for Breast Tumors
After the success of FUS with neurological conditions, leaders of the Focused Ultrasound Foundation approached Brenin and others at UVA Health about whether the technology could be used to ablate breast tumors. After UVA Health gained access to the ultrasound-guided FUS ablation device, the idea arose to try to leverage FUS ablation with immunotherapy to treat patients with breast cancer.
"We can get rid of a tumor in the breast with surgery," Brenin says. "We can probably also ablate the tumor and make it go away, but we want that value added."
That means not just ridding the breast of the tumor by ablating it, but combining ablation with immune therapy in the hope of also treating systemic disease.
"Inducing a local immune response can result in a circulating systemic immune response that is effective against micrometastatic disease elsewhere in the body, also called an abscopal effect," Brenin says.
"It's exactly how we treat patients with early-stage breast cancer every day when we give them chemotherapy after surgery because they may be one of the small proportion of patients whose cancer metastasized in a way that we cannot yet detect," he added. "Using ablation combined with immune therapy, we can treat those people in a way that leverages their immune system."