At a Glance:
Title: Professor of Medicine, Division of Developmental Pediatrics
Fellowship: Developmental Pediatrics, Madigan Army Medical Center/University of Washington
Master of Public Health: University of Washington
Residency: Pediatrics, University of Virginia Health System
Medical Degree: University of Virginia School of Medicine
A retired colonel in the U.S. Army Medical Corps, Beth Ellen Davis, MD, MPH, FAAP joined the faculty at the University of Virginia Children's Hospital in August 2017. She is a developmental/behavioral pediatrician specializing in autism spectrum disorder.
What drew you to the field of developmental pediatrics?
As a teenager, I was a counselor at a camp for children with muscular dystrophy. The strength and courage of those children and their families made a strong impression on me. I was inspired by their resilience.
Can you describe the Developmental Pediatrics program at UVA?
The Developmental Pediatrics Division is now one of the strongest in the mid-Atlantic. I joined the group as its seventh developmental pediatrician, and we are about to hire our eighth. We also have five nurse practitioners and three pediatric psychologists as well as a fellowship program. We see children with special needs from infancy in the NICU to young adulthood.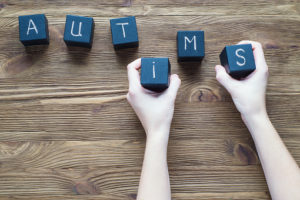 You specialize in autism spectrum disorders. If you had one piece of advice for pediatricians and primary care providers during National Autism Awareness Month, what would it be?
If you screen or identify a child with risk factors for autism, it makes sense to seek intervention early, even before a formal diagnosis. We've suspected that being proactive is the right approach, but growing research, including longitudinal data released in 2017, shows that children who receive early intervention have much better outcomes over time. These children communicate better, have milder overall symptoms and thrive in their communities.
What new resources is UVA developing for children with autism and their families?
This year, the Board of Visitors awarded $6.2 million from the University's Strategic Investment Fund (SIF) for the Supporting Transformative Autism Research (STAR) initiative. It was organized by the Curry School of Education, in partnership with UVA Department of Pediatrics, the UVA Brain Institute, the UVA Karen S. Rheuban Center for Telehealth and the Virginia Institute for Autism among others. The goal is to strengthen our infrastructure for research, outreach, evidence-based practice and training. It will really catapult us forward.
Can you give an example of how that SIF award will make a difference?
We have a formalized Tier 1 autism assessment clinic to streamline diagnoses. This summer, we will be launching a state-of-the-art Tier 2 interdisciplinary clinic for complex evaluations. It will include team members from developmental pediatrics, pediatric psychology, social work, speech language pathology, special education and audiology, as well as a parent navigator.
In the fall I will be sending out new information about our programs to primary care providers, as well as current contact information.
Are there efforts under way to provide services for autistic children in their local communities?
We are fortunate to collaborate with the UVA Center for Telehealth, which is a national leader in the field. As part of our SIF grant, we are working to enhance telehealth visits and consultations, as well as telehealth continuing education focusing on aspects of autism.
In addition, we already have several professionals who can help coordinate local care. They include medical social workers to coordinate local resources and educational consultants to work with local schools. We are in the process of hiring a family resource coordinator, whose expertise is finding resources to help people with autism and their families manage the transition to adulthood.
Does UVA offer other programs for providers?
I have a grant from the Health Resources and Services Administration, part of the U.S. Department of Health and Human Services, which supports Collaborative Office Rounds. Each month, a child psychiatrist and I host a video conference call with a group of 10 pediatricians and other primary care providers around the state. One of the providers presents a case based on our theme for the meeting. We problem solve as a group, after which my colleague and I provide additional context and distribute relevant screening tools, handouts and other resources.
I am getting ready to form a new group for the coming year. Interested providers can reach me at [email protected].
There are also a number of websites with excellent local and state information for clinicians and parents. They include: the Virginia Institute of Autism (viaschool.org), Commonwealth Autism (autismva.org) and Autism Speaks (autismspeaks.org).
This sounds like an exciting time for autism treatment. Why is this such an important issue?
According to the 2016 Centers for Disease Control and Prevention Autism and Developmental Disabilities Monitoring (ADDM) network, autism affects 1.5 percent of American children, and fewer than half receive an autism evaluation by age 3. Autism spectrum disorders exert a tremendous toll on individuals, families and society. Meeting the special needs of a person with autism can cost as much as $2 million over an individual's lifetime. If we can be more proactive and effective in treating children with autism, we can significantly improve their quality of life and health outcomes.
A critical element of this strategy is making sure that the channels of communication between subspecialists like myself and local providers are always open. I invite clinicians reading this to email me with their concerns.