Bringing Lung Cancer Screening to Those Who Need It Most
---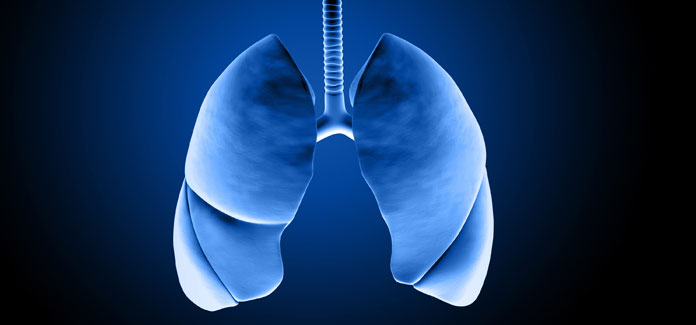 Through a grant provided by the Tobacco Region Revitalization Commission, UVA Cancer Center will provide lung cancer screening services to underserved areas in Virginia, where the need is greater due to high rates of tobacco use but the resources are not available. Pioneer Community Hospital of Patrick in Southwest Virginia will be the first satellite location to offer lung cancer screening through this outreach program, with one more location to be selected this fall. Patients screened in these locations will have full access to UVA Cancer Center resources, including remote consultations through the UVA telemedicine network and on-site appointments with UVA specialists if necessary. (Travel arrangements for patients also may be covered through the grant.)
About the UVA Lung Cancer Screening Program
The goal of the UVA Cancer Center Lung Cancer Screening Program is to identify patients at elevated risk, diagnose lung cancer in its earliest stages and provide therapy when the disease is most treatable. "What differentiates UVA is that we have established a comprehensive screening program, providing a system of support that goes beyond just the CT scan," says thoracic radiologist Michael Hanley, MD.
Patients who undergo screening at UVA are educated about the risk factors for lung cancer, given access to a comprehensive smoking cessation program and tracked via EpicCare after screening to ensure thorough follow-up. If something is revealed on the scan, patients are promptly referred to a team of lung cancer experts, including medical oncologists and thoracic surgeons, who collaborate to ensure patients receive well-rounded care. Screened patients have a direct link to all of the resources provided by UVA's National Cancer Institute (NCI)-designated cancer center.
At every stage of the process, a dedicated lung cancer screening nurse practitioner, Melissa Stanley, is there to guide and support the patient. Stanley provides face-to-face smoking cessation counseling, education from the NCI Clearing the Air manual and prescriptions to aid in smoking cessation. She also arranges appointments with lung cancer experts when necessary. "Having a nurse practitioner as the face of this program ensures care is centralized and the patient has everything he or she needs along the way," says Hanley.
Changes in Reimbursement
You may be aware that, earlier this year, the Centers for Medicare and Medicaid Services began reimbursing for lung cancer screening. In addition, most private insurance companies now cover the screening thanks to preventive care provisions outlined in the Affordable Care Act. UVA also has reduced rates for uninsured patients, which are determined by financial counseling and screening. Hopefully, this will open the door for more patients to take advantage of this potentially life-saving procedure.
Who Should Be Screened?
Annual lung cancer screening is recommended for asymptomatic patients who meet the following criteria:
Between the ages of 55 and 77
Smoker of one pack a day for 30 years, or two packs a day for 15 years
Current smoker or someone who has quit within the past 15 years
Learn more about lung cancer screening at UVA.
If you have a patient you feel may benefit from lung cancer screening, you can refer a patient to the program by calling 434.924.9333. UVA providers also can refer via EpicCare Link using the "Lung Cancer Screening" referral.