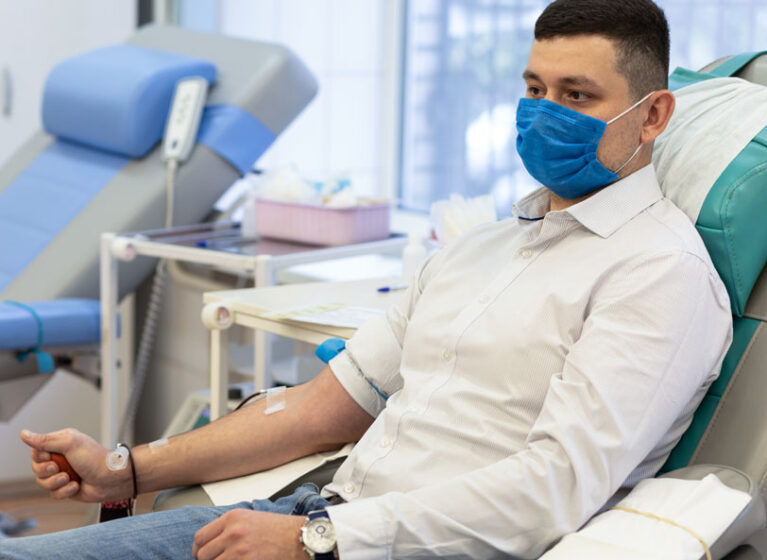 UVA Health researchers recently published one of the first studies showing commercially available factory-calibrated continuous glucose monitors (CGM) provide accurate data for dialysis patients. This is a critical first step in discovering if CGMs can help patients on dialysis avoid extreme hypoglycemia via early detection.
Tools to manage glucose in patients with end-stage renal disease (ESRD) are important, as this group is plagued by dangerously low glucose levels. But historically, studies have excluded this patient population because they are medically complex — until now, explains Meaghan M. Stumpf, MD, an expert on diabetes and diabetes management technology at UVA Health.
"Our research team conducted this pilot study so that we could begin to understand the accuracy of these devices for patients with ESRD on hemodialysis," she says. "This study is not large enough to lead to FDA approval, but it is important to take the first step."
Testing CGMs in Hemodialysis Patients
Given CGMs' reputation as game-changers for patients with diabetes, the research team sought data on how well they would work for dialysis patients.
The study included 20 participants receiving hemodialysis. Most participants were male and Black. Each wore a CGM for 10 days and took 4-7 fingerstick glucose readings with glucometers at home.
The results suggested that the CGMs were clinically reliable. Almost 99% of CGM readings were accurate enough to be used without confirmation with fingerstick readings. However, there were important glucose patterns that need to be studied further. The team published these findings in the journal Diabetes Care.
"CGM use for these patients could lead to improved glucose control, improved safety from life-threatening hypoglycemia and, very importantly, improved quality of life," Stumpf concludes.