In the News: How UVA Health Is Responding to COVID-19
---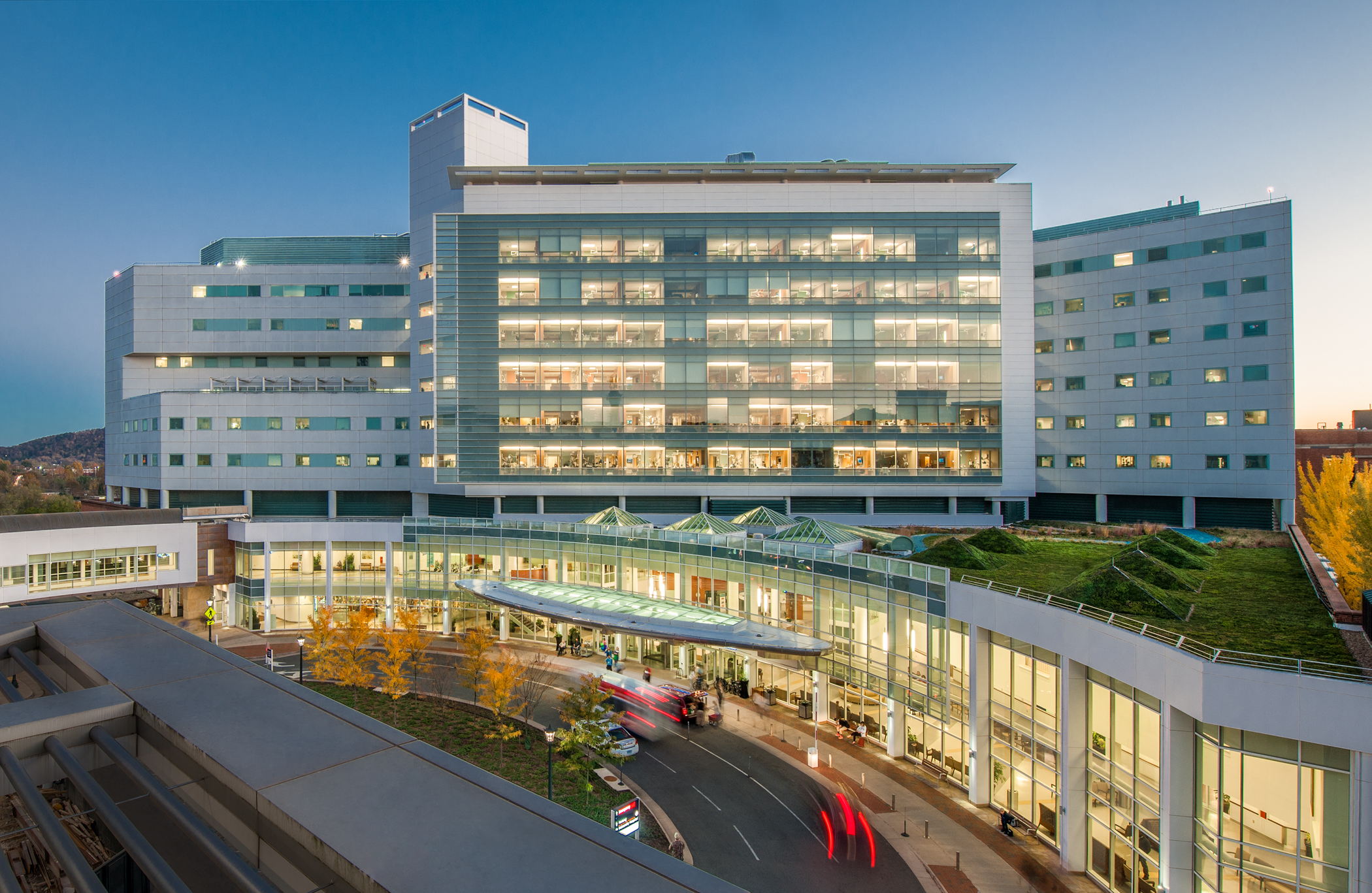 See the latest press releases to learn how UVA Health is making an impact in the midst of this global health crisis.
When Can Kids Return to Sports After COVID-19? Doctors Weigh In
A trio of pediatric cardiologists offers important advice on if and when it is safe for children and teens to return to playing sports after recovering from COVID-19.
COVID-19 Blood Test Can Predict Disease Severity
UVA scientists determined that, by examining COVID-19 patients' blood, they can identify those patients at greatest risk of severe illness to pinpoint those most likely to need a ventilator.
FCC Grant to Expand UVA Health's COVID-19 Telehealth Care
The Federal Communications Commission awarded UVA Health $767,139 to expand UVA's use of telehealth for patient care during the COVID-19 pandemic.
Visitation Permitted at UVA Inpatient Units, Procedural Areas Beginning June 23
All visitors will be screened for COVID-19 symptoms and must be symptom-free before entering UVA Health facilities. All visitors must wear a mask at all times, including at patients' bedsides.
COVID-19 Collaboration Reducing Infections in Long-Term Care Facilities
A collaborative program developed at UVA Health to work with local long-term care facilities to control COVID-19 is saving lives and offers a model for communities across the country, a new scientific paper reports.
UVA Physicians, Medical Students Launch COVID-19 Podcast
School of Medicine physicians and students have launched a COVID-19 podcast series that includes health advice for patients, along with a behind-the-scenes look at UVA Health's approach to patient care and research.
Telehealth Tools Developed for Ebola Improve COVID Care
The telehealth tools allow doctors to provide personal, high-quality care while conserving vital personal protective equipment and reducing infection risks.
UVA Health Reopens for In-Person Care
UVA Health is ramping up access to both inpatient and outpatient care with robust safety measures in place to protect the health of patients and team members.
UVA Health Trial to Test Convalescent Plasma as Potential COVID-19 Treatment
UVA Health is launching a clinical trial to test the effectiveness of using plasma from patients that have recovered from COVID-19 as a potential treatment for inpatients with the disease.
Drug Tested at UVA Cleared as 1st COVID-19 Treatment
The federal Food and Drug Administration has issued emergency-use authorization for the antiviral drug, remdesivir, the first treatment authorized to battle the life-threatening illness.
COVID-19: Drug Tested at UVA Speeds Recovery
The antiviral drug remdesivir, tested against COVID-19 at UVA Health and other sites, helped patients with advanced cases recover 31% faster than patients who received a placebo, the National Institutes of Health reports.
UVA Health Enacting Changes in Response to COVID-19 Financial Impact
UVA Health is implementing a series of actions designed to mitigate the financial effects of COVID-19 and safeguard its ability to serve the community.
Covid-19 and Imaging: Why CT Scans and X-Rays Are Not Recommended for Diagnosing Coronavirus
Lab testing for COVID-19 remains limited in many places. Because of this, some healthcare providers have turned to chest CT scans or x-rays to diagnose COVID-19. However, current evidence suggests that these tools are not specific enough to either diagnose or rule out the virus.
Exercise May Help Prevent Deadly Complication of COVID-19
Regular exercise may reduce the risk of acute respiratory distress syndrome, a major cause of death in patients with the COVID-19 virus, a top UVA exercise researcher reports.
A Robot Is Allowing UVA Health to Reuse Thousands of Masks in COVID-19 Fight
The robot, called "Tru-D," uses ultraviolet germicidal irradiation (UV) or UV light vectors to disinfect porous and non-porous surfaces without toxic chemicals.
UVA Joins National Trial to Test Potential COVID-19 Medication
The trial will evaluate the safety and effectiveness of remdesivir, an antiviral drug that has been tested in humans with Ebola virus.
Newly Developed COVID-19 Testing
UVA's current testing platform enables more than 100 tests per day, and the health system has offered to perform up to 50 tests per day for hospitals across Virginia on behalf of inpatients that meet clinical guidelines for testing.
More COVID-19 News from UVA
Learning in the Midst of the COVID-19 Pandemic: Researchers, Clinicians Weigh In
Societal Costs of COVID-19 Outweigh Individual Costs
Q&A: From the Front Lines, Dr. Catherine Bonham Talks COVID-19
Photos: The Fight Continues at UVA and Beyond
Biocomplexity Institute Researchers Develop COVID-19 Projection Model for Virginia
Staff, Faculty Across Grounds Unite to 3-D Print, Create, Donate Critical Medical Supplies
Updated: August 18, 2020