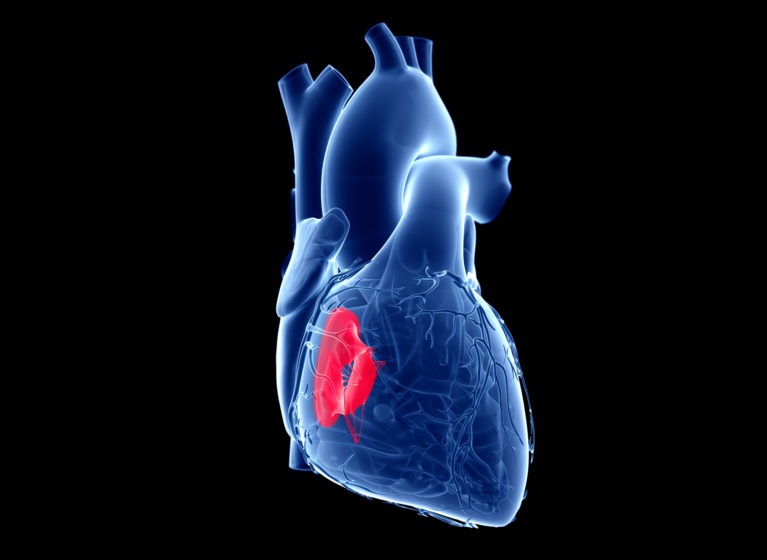 Cardiac patients with tricuspid valve regurgitation can experience debilitating symptoms, including shortness of breath, fatigue and fluid retention. Unfortunately, established therapies to treat these patients have been limited to just two options: medication or open-heart surgery.
"The only medications currently used are diuretics or fluid pills to relieve fluid retention, which work, but only modestly so," says cardiologist Scott Lim, MD, medical director of the UVA Advanced Cardiac Valve Center. "We can also do open-heart surgery to repair or replace the tricuspid valve, but this is a high-risk surgery for most patients, so in reality, it's only done a tiny fraction of the time. As a result, these patients have a true, unmet clinical need."
For the past decade, Lim and his cardiology colleagues at UVA Health have been helping to lead clinical trials in the U.S. and Europe focused on discovering new ways to repair or replace regurgitant tricuspid valves. "The goal is to provide therapy to patients in a way that is more effective than medication and doesn't incur the same risk to the patient as open-heart surgery," says Lim.
The option showing the most promise: using less-invasive transcatheter devices to repair or replace the regurgitant valve. UVA is now enrolling patients in a variety of trials to determine the effectiveness and durability of these potential options and define which is the best choice for each type of patient.
Open Studies for Tricuspid Valve Regurgitation at UVA
The clinical trials for tricuspid valve regurgitation currently enrolling at UVA include:
Each study has different parameters for patient enrollment. "When patients come to UVA, we will individualize care based on their needs," says Lim. "The device or approach that will work best varies from one patient to the next. It depends on why the heart leaks — if they had a previous heart attack or weak heart muscle, for example — and the heart anatomy. We evaluate each patient to find the right device or approach and tailor care to their needs."
The goal, overall, says Lim: "We want these patients to live better and live longer."
To refer a patient to UVA Health, call UVA Physician Direct at 800.552.1253.