Easy Access to Orthopaedic Services at Zion Crossroads
---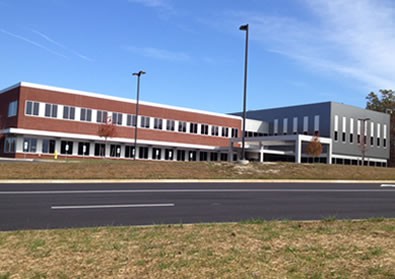 With the opening of UVA Medical Park Zion Crossroads, patients who live east of Charlottesville now have easy access to a wide variety of orthopaedic services. "With this location we have been able to extend our footprint," says Bobby Chhabra, MD, chair of the UVA Department of Orthopaedic Surgery. "It is a great environment for patients to be seen; it is convenient and there is no traffic. And often patients can be seen sooner here than they can be at our Charlottesville clinic."
There are 10 UVA orthopaedic specialists seeing patients at Zion Crossroads. They bring expertise in a variety of subspecialties, including sports medicine, foot and ankle surgery, hip and knee joint replacement, spine, pediatric orthopaedics and hand surgery. "In addition to our own team of skilled providers, we have the full complement of resources to provide optimal patient care including x-ray, MRI and a variety of other services all available in the same complex," adds Chhabra.
The following orthopaedic providers are currently seeing patients at Zion Crossroads:
Adult Reconstruction (Joint Replacement Surgery)
Hand and Upper Extremity Surgery
Foot and Ankle Surgery
Orthopaedic Spine Surgery
Orthopaedic Sports Medicine
Pediatric Orthopaedics
Learn more about the services available at UVA Primary and Specialty Care Zion Crossroads.