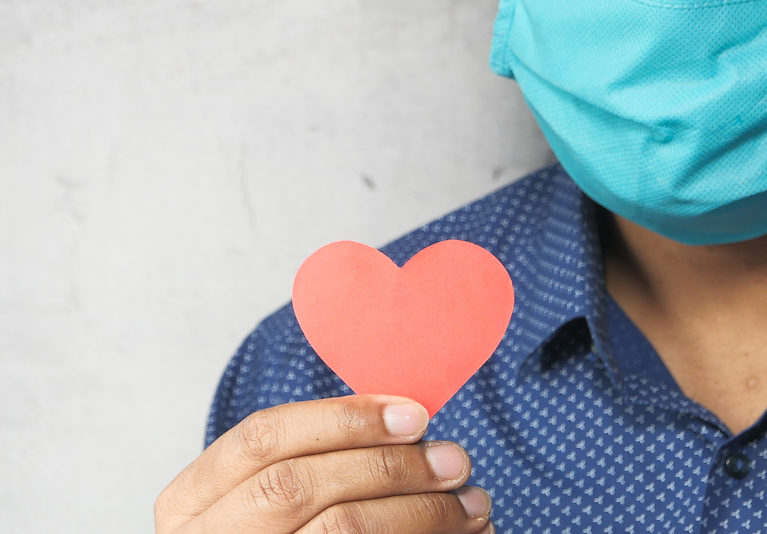 The UVA Transplant Program has adapted to meet the needs of patients throughout the pandemic, carefully navigating the novel and ever-evolving risks to both patients and donors to continue to provide life-saving treatment.
"In New York City and other places, they stopped doing transplant or only offered transplant to those at highest risk who would die without it," says Alden Doyle, MD, medical director of the Kidney and Pancreas Transplant Program. "At UVA, although our numbers were never as high, we had to make some really tough decisions day to day and week to week. We never stopped any aspect of our program. We've pivoted to telemedicine, doing more than 100 visits per week. We're offering testing to everyone and recently we were offered an allotment of vaccines because our patients are high risk. We're adapting to COVID just as the world adapts."
Register Today for the Donor Dash Inaugural Race
Part of this pandemic shift within the transplant program is finding new ways to raise awareness of the ongoing need for organ donations and to celebrate the successes of donor recipients. Doyle aims to do just that with the inaugural Donor Dash virtual race taking place April 23-26.
Doyle worked for years to pull together this event benefitting the UVA Transplant Center. It was all set to launch last year at this time, during the start of Donate Life Month, but the pandemic put the race on hold.
There's no doubt this year's virtual event will look and feel a little different from the race he envisioned, but Doyle is confident it will be just as impactful. "Because of the safety concerns for our organ recipients and others, the event will be virtual this year. We acknowledge that it will be a different experience compared to an elbow-to-elbow gathering of people celebrating, but we're confident the spirit of the event will come through," says Doyle.
"There are families gathering together to participate and celebrate their organ donor and their care team, doctors and nurses and others are registering. This is a way for us to keep up the momentum and share the message that transplant is transformational and that donors – both living and deceased – make the gift of life possible."
Funds raised through the virtual event will go toward educational programs and patient assistance that helps more people gain access to transplant, as well as efforts to ensure staff are prepared to adapt to future challenges.
Show your support for your transplant patients and help raise awareness of organ donation by participating in the inaugural Donor Dash.
Donor Dash
4-Mile Walk/Run or 1-Mile "Transplant Trek" Fun Walk
April 23-26

Download the RaceJoy app so you can easily track and report your progress on race weekend.