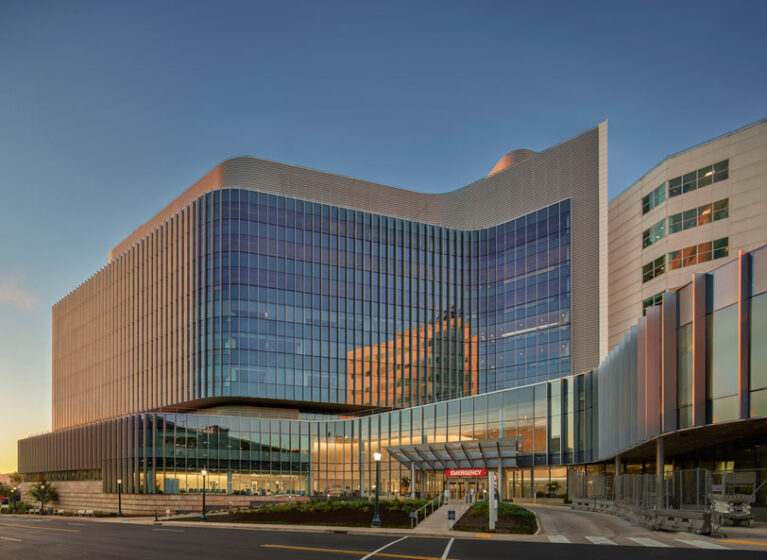 A UVA Health researcher has earned a top honor for making a seminal discovery in blood pressure regulation. It's one of several recent awards recognizing UVA Health cardiovascular clinical and research experts at the national and global level.
Learn more about this discovery in a roundup of our cardiovascular awards:
Brant Isakson, PhD, Receives American Physiological Society's 2024 Distinguished Lectureship
The laboratory of Brant Isakson, PhD, discovered that hemoglobin alpha plays a previously unrecognized role in blood pressure regulation. The seminal finding establishes an important role for globins in cardiovascular physiology.
Hemoglobin alpha, a potent nitric oxide scavenger, is concentrated in myoendothelial junctions in the microcirculation and regulates nitric oxide signaling for dilating blood vessels.
Isakson's research also demonstrates the importance of pannexin-based purinergic signaling, showing how it regulates:
Inflammatory responses after ischemia
Intercellular communication and signaling
Vasoconstriction
At UVA Health, Isakson is a professor of molecular physiology and biological physics and resident faculty of the Robert M. Berne Cardiovascular Research Center.
In May 2023, he received the 2024 Robert M. Berne Distinguished Lectureship of the American Physiological Society. Presented annually, the award recognizes an emerging leader in cardiovascular research whose work is particularly stimulating and contributes to interest in, and growth of, the cardiovascular section of the American Physiological Society.
Global Excellence in ECMO
The Extracorporeal Life Support Organization (ELSO) awarded UVA Health its Platinum Level Center of Excellence Award, the international group's highest honor.
UVA Health provides lifesaving care to patients with seriously injured hearts and lungs through its Extracorporeal Membrane Oxygenation (ECMO) program, founded in 1991.
The July 2023 ELSO honor recognizes UVA Health's commitment to exceptional patient care. Platinum Level centers demonstrate excellence in:
Training, education, collaboration, and communication
Supporting ELSO guidelines
Creating a healing environment for families, patients, and staff
Nicholas Teman, MD, medical director of UVA Health's adult ECMO program says, "This award is a testament to the hard work and dedication of our entire ECMO team. I am so proud that we can provide this excellent care to our patients."
UVA Health Rated Among Becker's "100 Great Heart Programs"
National healthcare publication Becker's Hospital Review named UVA Health's Heart & Vascular Center to its 2023 list of 100 hospitals and health systems with great heart programs.
The award honors institutions that provide exemplary heart care, patient outcomes, leading technologies, and innovative breakthroughs in cardiology, Becker's says.
K. Craig Kent, MD, CEO of UVA Health, and Christopher Kramer, MD, UVA Health's chief of cardiovascular medicine, say the recognition highlights the highly skilled team's comprehensive patient care and drive to make that care accessible to more patients.
Becker's described UVA Health's Heart & Vascular Center as a facility "that provides expert and comprehensive care for patients with cardiovascular disease." The publication called out UVA Health's:
Commitment to cutting-edge research, including advancements in cardiac imaging, genetic studies on coronary artery disease, and identifying contributors to high blood pressure
Multidisciplinary approach
Nationally recognized cardiology and heart surgery services
Top-rated center for aortic valve replacement surgery since 2009
Wide range of specialties, including general cardiovascular disease, cardiac imaging, electrophysiology, and valvular heart disease
AHA's Gold Plus Award for Quality Stroke Care
UVA Health Prince William Medical Center received the American Heart Association's Get With The Guidelines® - Stroke Gold Plus quality achievement award in July 2023. This is the eighth year in a row that the medical center earned this recognition.
Hospitals that achieve the Gold Plus honor commit to ensuring stroke patients receive the most appropriate treatment according to nationally recognized, research-based guidelines. Research shows this leads to more lives saved and fewer disabilities.
To be awarded Gold Plus status, hospitals must:
Reach 85% compliance in more than 20 stroke-related quality measures outlined by the American Heart Association
Meet outlined standards for at least 24 consecutive months
Use specific criteria to reduce the time between a patient's hospital arrival and treatment with the clot-buster medicine tenecteplase
Teach patients how to manage their health and recovery at home
Prince William Medical Center also earned the Target: Stroke Honor Roll-Elite Plus designation. This recognizes "door-to-needle times" within:
30 minutes for at least 50% of applicable patients
45 minutes for at least 75% of applicable patients
UVA Health Prince William Medical Center has continuously achieved Get With The Guidelines recognition since 2015.
Get With The Guidelines uses the expertise of the American Heart Association and American Stroke Association to ensure hospitals provide patient care aligned with the most up-to-date research and evidence-based guidelines. Consistent adherence to these guidelines can minimize a stroke's long-term effects and prevent death.
Zan Zaidi, MD, UVA Health's chief medical officer overseeing the Prince William facility, says the medical center is dedicated to "providing consistent, quality care to patients and the community."