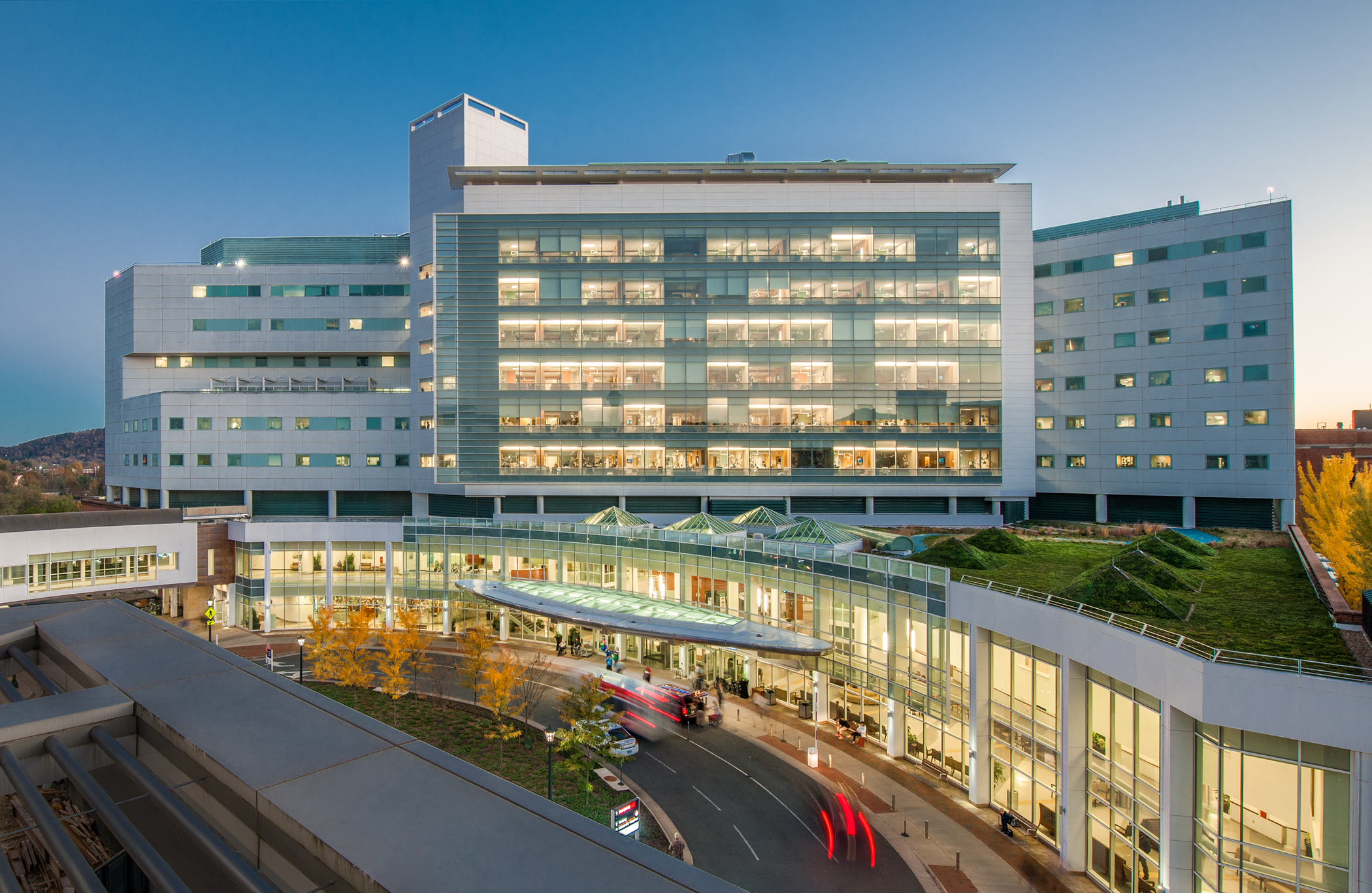 Over the last decade, UVA has emerged as a leading institution for investigating therapeutic applications for focused ultrasound (FUS), exploring its effectiveness in addressing a host of conditions, ranging from essential tremor and epilepsy to breast and prostate cancer. With the support of the Focused Ultrasound Foundation, founded by former UVA neurosurgeon Neal Kassel, MD, UVA opened a dedicated Focused Ultrasound Center in 2009 and has remained at the forefront of the field ever since.
"UVA has excelled in the research and development of FUS for clinical use," says UVA neurosurgeon Jeff Elias, MD, who led the clinical research that paved the way for FDA approval of this technology for treating essential tremor. "Today, UVA is a leading clinical center worldwide for FUS treatment; patients come from all over Virginia, the U.S., and even the world to be treated at UVA."
Two new studies are now underway at UVA that aim to expand the use of this technology even further.
Some patients with head and neck cancer experience extreme pain, either as a result of the cancer or its treatment, that is refractory to opioid medication, which becomes less effective over time. This NIH-funded and FDA-approved pilot study aims to determine whether focused ultrasound surgery is a safe, viable alternative that will help lessen pain and improve a patient's quality of life.
Study participants will have one procedure, a unilateral stereotactic focused ultrasound mesencephalotomy using the ExAblate Neuro device. "This procedure is being studied as a method to interrupt pain signals to the brain," says Elias. "We are taking advantage of the incredible precision of FUS and our increasing understanding of the brain's pain circuitry."
Study Requirements
The study is currently enrolling six patients who meet the enrollment criteria, which includes patients who:
Are 18 to 75 years old
Have head and neck cancer, including lymphoma and sarcoma
Have craniofacial or cervical pain related to cancer or treatment that:

Is defined as severe by a Worst NPRS score of >5 of 10

Is refractory to all three tiers of the WHO cancer pain ladder, including opioid medications

Has lasted longer than 6 months
In addition to the FUS procedure, patients will participate in two calls and six total clinic visits over the course of the six-month follow-up.
Read the full description of this study, including exclusion criteria.
To learn more about this study contact Matthew Patterson at 434.243.7336 or fusbrain@virginia.edu.
Principal Investigator: Jeff Elias, MD
IRB-HSR#180040
Although systemic immunotherapy has proven successful in treating some patients with metastatic cancer, many patients do not respond. This pilot study will assess the safety of using focused ultrasound to alter the environment within advanced solid tumors, breaking down stubborn barriers that inhibit the body's own T-cells from accessing the tumor and launching an effective immune response.
"It's exciting to be running a trial that utilizes a non-invasive method of altering and targeting the tumor site with the goal of bolstering the body's own innate immune response and improving systemic therapy for patients," says surgical oncologist and the study's principal investigator, Lynn Dengel, MD.
Study participants will be assigned to 1 of 2 cohorts depending on their disease and treatment status (this is not a randomized study). All patients must have an initial biopsy of the tumor site followed by one focused ultrasound ablation procedure performed under sedation that lasts approximately 20 minutes. Cohort 1 patients will also receive PD-1 blockade therapy as part of standard clinical care. Cohort 2 includes patients who have discontinued or are ineligible for PD-1 blockade therapy; these patients will undergo FUSA without concurrent systemic therapy.
Additional biopsies will be required following focused ultrasound ablation to assess immune response. There will be no additional follow-up imaging for the trial beyond what is necessary for standard cancer treatment.
Study Requirements
This study is actively enrolling 32 patients who meet the following criteria. Patients should:
Be age 18+
Have advanced solid tumor with measurable disease
Have one or more dermal, subcutaneous, or nodal metastases from an advanced solid tumor; the metastases need to be accessible for FUSA and for biopsy
Have failed or have contraindication to standard therapies
Read the full description of this study, including exclusion criteria.
For more information, contact study coordinator Meaghan Kane by phone at 434.982.1901 or email with any questions or potential referrals. 
Principal Investigator:  Lynn Dengel, MD
IRB-HSR#: 21850
---