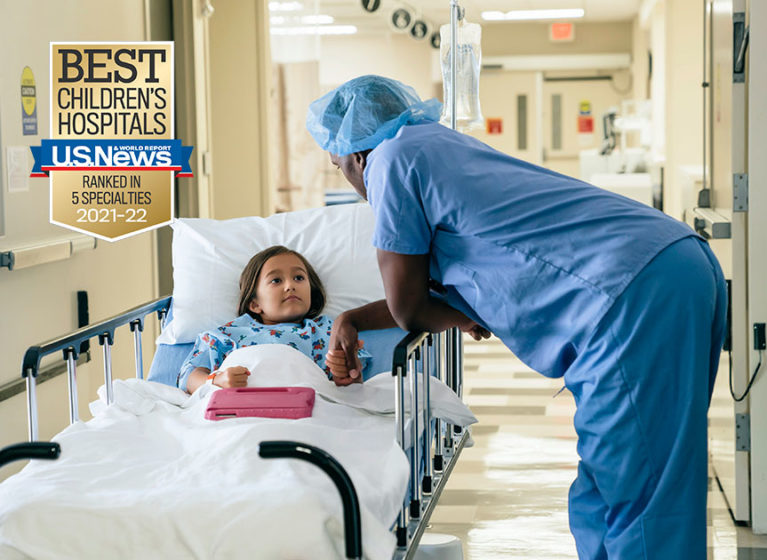 UVA Children's is ranked as the No. 1 children's hospital in Virginia by U.S. News & World Report in the publication's 2021-22 "Best Children's Hospitals" guide. This is the first year U.S. News has done a state-by-state ranking of the nation's best children's hospitals.
Additionally, U.S. News ranked five UVA Children's specialties among the top 50 nationally in their fields:
The U.S. News Best Children's Hospitals guide evaluates which hospitals provide the highest-quality care for children with the most serious or complicated healthcare needs. Measures used to compile the rankings include patient outcomes, the availability of specialized clinics and programs, patient safety measures and a survey of pediatric specialists.
"Faced with the challenge of a global pandemic, our team at UVA Children's has redoubled their efforts, not only providing incredible care for our patients and families but also educating them about COVID-19," said K. Craig Kent, MD, UVA's executive vice president for health affairs. "I salute them for their endless hard work to serve families throughout the commonwealth and beyond."