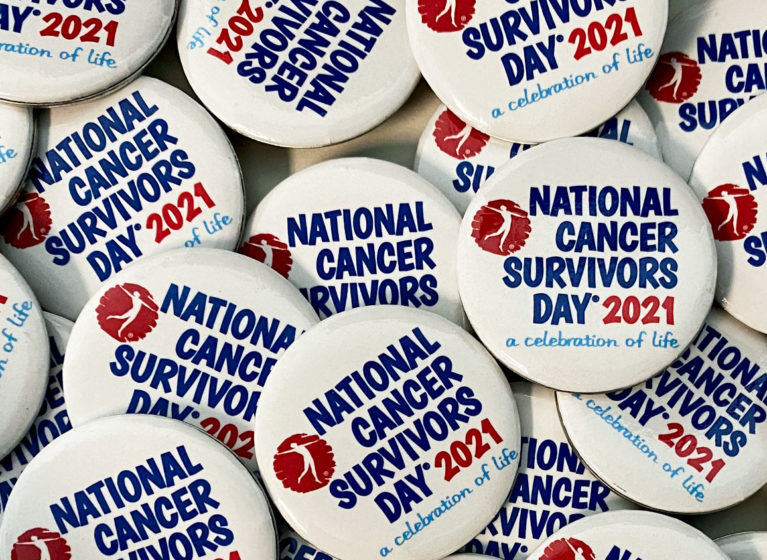 When your patient receives a cancer diagnosis, their healthcare needs suddenly shift and multiply as they begin to navigate new treatments and their side effects, manage the stress of living with serious disease and ultimately work to adapt their lifestyle to prevent recurrence after remission. A collaborative effort between the UVA Cancer Center and the UVA Department of Family Medicine, the UVA Adult Cancer Survivorship Clinic was created to help manage these unique needs and lessen the burden on oncology and primary care providers.
Thanks to advances in cancer treatment, you may notice that, fortunately, the demand for this type of care is now greater than ever. There are more than 17 million cancer survivors in the U.S. today, according to the National Coalition for Cancer Survivorship. We recognize them officially on June 6 — National Cancer Survivors Day.
The UVA clinic was established to help our local cancer patients in and around Charlottesville live well at every phase of their journey. "The Survivorship Clinic was piloted a year-and-a-half ago, and is now a sustainable clinic," says program coordinator Mary Burton. "We take referrals from oncologists, primary care and other providers, or patients can also self-refer."
Patients can be seen in person at the Primary and Specialty Care Pantops location, or via telemedicine.
Who to Refer to the UVA Cancer Survivorship Clinic?
Although cancer survivorship is often considered to be a distinct phase post-treatment, the UVA Cancer Survivorship Clinic sees adult patients at any stage of their disease, from diagnosis to recovery.
"We not only see cancer survivors who have completed treatment, but we also see patients who have active disease and are in the throes of therapy," says Clinic Director Denise "Annie" Way, MD, MS. "For example, I may see a metastatic melanoma patient who has survived for 10 years, yet is still in treatment." 
What Does Cancer Survivorship Care Include?
Cancer survivors face a variety of challenges that impact their health, which often cannot be managed solely by their oncology team. Some of the most common issues the Survivorship Clinic helps patients address include the:
Physical side effects of treatment (fatigue, nausea and vomiting, weight loss or gain, neuropathy and pain)
Mental impact of diagnosis and treatment (fear of treatments and their side effects, fear of recurrence, increased stress, low self-esteem, anger, grief and brain fog)
Financial burden of cancer treatment and social pressures that result from a change in appearance or disability.
To address these challenges, the Survivorship Clinic offers comprehensive, integrative care, which includes individualized recovery support as well as group sessions, nutritional coaching, stress-reduction techniques and exercise guidance for patients in all stages of cancer care. The team also counsels patients in making healthy lifestyle changes to best prevent cancer recurrence.
"The road is challenging for cancer survivors, but at UVA they have a 'deep bench' of support at every stage of care," says Way.
Free e-Learning Opportunity for Providers
As the number of cancer survivors continues to increase, it's important for all providers to understand the most common survivorship concerns. The National Cancer Survivorship Resource Center created a free e-learning series that includes ten online modules to inform clinicians on the long-term, late effects and surveillance needs of cancer survivors. Learn more about how you can access the modules and receive free CE.
To refer a patient to the UVA Cancer Survivorship Clinic, call UVA Physician Direct at 800.552.3723.
---