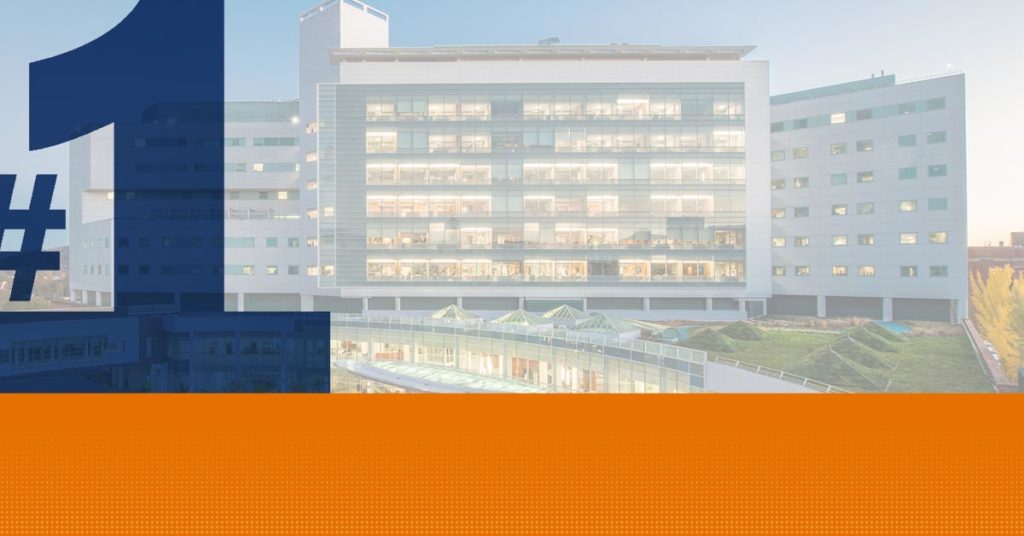 For the third consecutive year, U.S. News and World Report has ranked University of Virginia Medical Center as the No. 1 hospital in Virginia. The publication's 2018-2019 "Best Hospitals" guide also recognizes nine UVA specialties for adults among the best in the U.S.
Five specialties are in the top 50 nationally:
Four specialties are rated "high performing," placing them among the 10 percent nationally:
U.S. News bases its rankings and ratings on factors that include: patient safety, patient outcomes, advanced technologies, patient services, physician surveys and accreditations from outside groups such as the National Cancer Institute (NCI) and Magnet recognition for nursing care from the American Nurses Credentialing Center. UVA has earned Magnet recognition and is one of 70 NCI-designated cancer centers nationally.
Earlier this year, U.S. News recognized UVA Children's Hospital in its 2018-2019 "Best Children's Hospitals" guide. Six specialties at UVA were rated in the top 50 nationally.