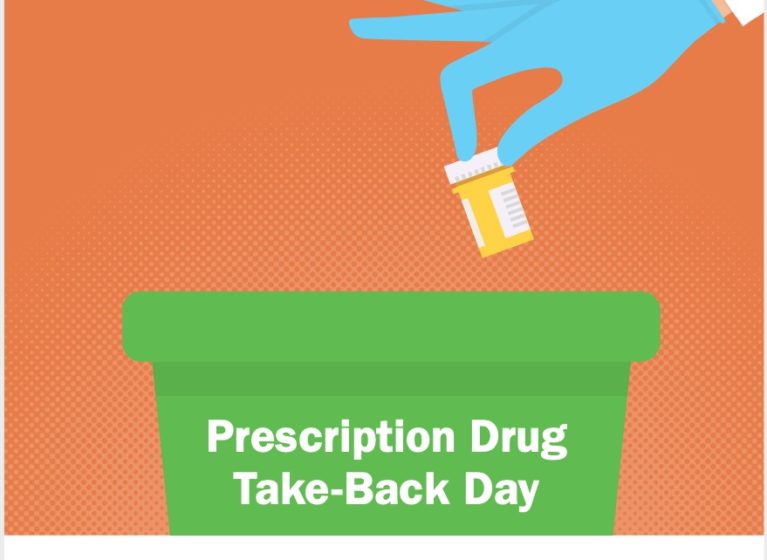 According to the Centers for Disease Control and Prevention, there has been a surge of drug overdoses since the pandemic began. As you know, many of the drugs that cause death and other serious harm are not street drugs, but are prescription medications, namely opioids, that are taken inappropriately or fall into the wrong hands.
That's why UVA has made safe prescription drug disposal a priority. The UVA Pharmacy, UVA Pain Management Center and the UVA Police Department are teaming up to host a Prescription Drug Take-Back Day event on Saturday, April 24 from 10 a.m. to 2 p.m. The goal is to make it easy for patients to eliminate unwanted prescription and over-the-counter drugs from their medicine cabinets.
Please share the following information with your patients about the drug take-back event:
This will be a drive-through, touch-free event to prevent the spread of COVID-19.
Masks covering the nose and mouth are required during drop-off.
Anyone can deposit medications discreetly, no questions asked.
Over-the-counter or prescription medications are accepted.
Illegal substances and medical waste, such as needles and syringes, are not allowed.
Another important reminder: the Blue Ridge Poison Center at UVA is available to anyone, any time of the day or night, by calling 800.222.1222.
For more information on the drug take-back event, contact UVA Pharmacy at 434.924.9041.
Print this flyer to post in your clinic.
---