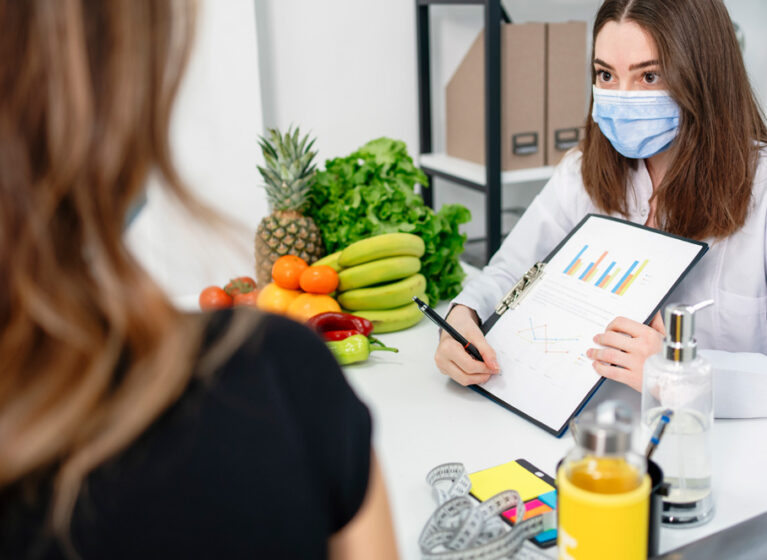 Many people with type 1 diabetes do not meet American Diabetes Association targets for glycemic control. Since its founding in 2010, the Center for Diabetes Technology (CDT) at UVA Health has become a pioneer in applying technology and analytics to improve those outcomes. CDT's advancements include landmark studies on automated insulin delivery systems that markedly improved the amount of time participants spent in a target glycemic range.
Closed-Loop Insulin Delivery Success
One trial, led by UVA endocrinologist Sue A. Brown, MD, compared the time spent in target glycemic range of two different groups. One group used a hybrid, closed-loop system programmed to adjust insulin automatically to achieve targets but also required individuals to input information about their carbohydrate intake. The other group used a continuous glucose monitor and an insulin pump that were not connected to one another and did not automatically adjust insulin delivery.
The 6-month randomized study appeared in The New England Journal of Medicine. It showed the automated insulin delivery system provided safe and effective insulin delivery and increased the time within target by an average of 2.6 hours a day. The study device used an algorithm initially developed at CDT that has since been approved by the FDA. Following Brown's study, which involved participants 14 and older, her CDT colleagues led a similar trial of the same closed-loop system with people aged 6 to 13. The results were nearly identical.
"These studies are part of our ongoing quest to develop an automated delivery system that requires little or no input from the individual using it, eliminating the need for discrete calculations of boluses during the day," Brown says. Such a fully closed-loop system has the potential to further decrease the level of burden for individuals and help them achieve better outcomes.
Automated Delivery in the Hospital Setting
Brown sees a range of ways to build on the strides the CDT team has made in automated insulin delivery systems to improve the lives of people with diabetes. In one of her ongoing clinical studies, she is working with colleagues at Emory and Stanford to explore the use of automated insulin delivery for hospitalized patients.
"We struggle routinely with inpatient glycemic management, not just for people with type 1 diabetes but for people with type 2 diabetes as well," Brown explains.
The myriad challenges of managing glucose while in the hospital include:
Unpredictable meal intake and the need for fasting prior to procedures
Steroids or other interventions that raise glycemic variability
Worsening infections that suddenly increase glucose needs
"Insulin dosing in a hospital is typically done with multiple injections a day," Brown says. "Automated insulin delivery systems have the advantage of being able to make insulin-dosing decisions every 5 minutes based on what's being forecasted to occur in the near term."
The preliminary study goal is to understand whether automated insulin delivery systems have a role in improving glycemic outcomes — decreasing hypoglycemia and hyperglycemia — in the inpatient setting, as they have in the outpatient setting.
Beyond Technology: Studying Human-machine Interactions
The breadth of CDT research encompasses exploring how machines impact humans and vice versa. Such investigation is designed to enhance the application of technology by tailoring the system to the individual and improving their experience with the device. That's the aim of a pilot study Brown recently completed under a National Institutes of Health grant.
The premise of the Adaptive Biobehavioral Control study is that the control algorithm needs to adapt to changes in human physiology and the person needs to adapt to automated insulin delivery action. The study analyzes new web-based tools designed to provide users of automated insulin delivery systems with feedback about their upcoming risks, so they can contemplate the best action to take. The tools also give users and their healthcare providers information to help make decisions about the adjustment of insulin parameters.
"We're well-established in the area of automated insulin delivery, and we continue to pursue the development of a fully automated system," Brown says. "But there are a lot more places our work can go to achieve our goal of better health for people with diabetes."