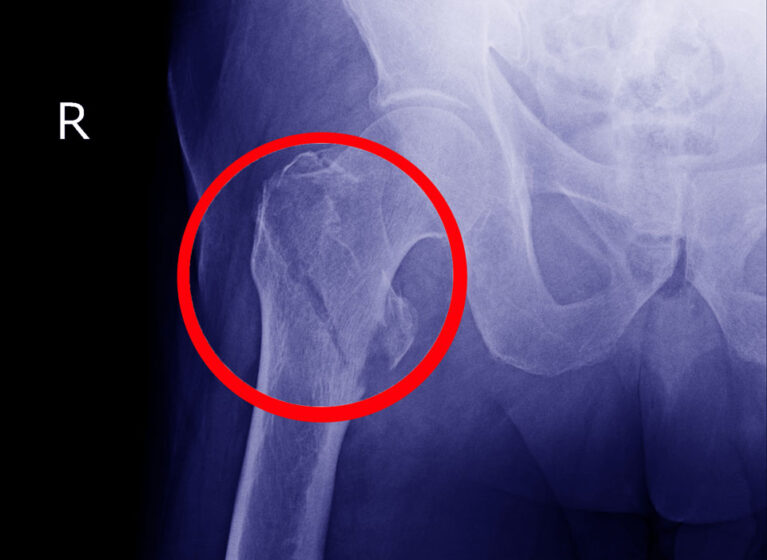 As our population ages, the number of geriatric hip fractures continues to rise. We know that treating broken bones in elderly patients can be challenging, especially when other medical issues present. However, UVA Health not only successfully manages these injuries, but does so in a patient population that is sicker than average. "We've been able to meet or exceed national standards in spite of our higher case mix index," says orthopedic surgeon David Weiss, MD.
The only healthcare institution in Virginia recognized as Premier Certified by the International Geriatric Fracture Society (IGFS), UVA Health has created an interdisciplinary clinical pathway to standardize care, so elderly hip fracture patients move through their course of treatment as effectively and efficiently as possible. "Everyone on our team is working toward a common goal, so we can assure patients receive the same high standard of care with minimal variability from case to case," says Weiss.
5 Steps to Help Ensure Better Patient Outcomes
UVA Health conducts a quarterly review to assess key performance measures that allow our team to optimize patient care and maintain their status as a premier IGFS-certified program. These performance measures include:
1. Reducing Time from Admission to Surgery
Studies show that the sooner elderly hip fracture patients have surgery, the better their outcomes will be. The national benchmark is 36 hours from admission to surgery. The UVA Health goal is 23 hours.
"We have consistently been able to meet that goal," says Weiss. "There may be medical reasons that make it unsafe for the patient to undergo surgery right away. But we work to prevent delays from happening because of logistics. Our entire team makes these cases a priority so that we're doing what's best for the patient."
2. Mobilization: Day 1 Post-Op
Getting hip fracture patients up and moving after surgery is a critical part of a successful recovery. This is especially important for older patients aged 65 and above. "The lack of reserve in an elderly person makes it harder for them to maintain their muscle strength, so immobilization can put them in a very debilitating state quickly," says Weiss. "Our goal is to get these patients off of narcotic pain medicine, walking and full weight-bearing as soon as possible."
To achieve this goal, specially trained physical therapists and occupational therapists begin working with patients on day one after surgery using an approach tailored to the unique needs of an elderly population. This includes meeting patients soon after surgery, adjusting therapy based on their tolerance and helping them mobilize, while minimizing the risk of falling.
3. Finding Missed Opportunities to Avoid Readmission
Patients are readmitted to the hospital after hip surgery for many reasons. Some of these — a repeat injury or undetected medical issue — are beyond the realm of a care team's control. However, UVA Health takes every opportunity to evaluate prior cases to determine if there was a missed opportunity to prevent readmission and then takes steps to address those issues.
"Our approach is one that strives for continuous quality improvement. While we know that not all patients will have a completely smooth course after surgery, we are here to help with any specific problems, and we track readmissions and similar issues to look for areas to improve the overall process," says Seth Yarboro, MD, orthopedic trauma surgeon and quality officer for the UVA Department of Orthopaedics.
4. Targeting a 10% Mortality Rate
The average mortality rate for elderly hip fracture patients at 1-year post-op is around 30% nationwide, according to Weiss. However, hip surgery is typically not the cause. "Usually, these patients have other conditions like heart disease, kidney failure, or compromised pulmonary function that put them at high risk for problems," says Weiss. "A hip fracture may actually be an indicator of these other issues."
5. Providing Bone Healthcare & Education
Elderly hip fracture patients often have osteopenia or osteoporosis. The UVA Health team takes time to educate patients and their families on why the fracture occurred, what steps are necessary for recovery, and how to prevent future injury.
"We have a robust program to ensure these patients get the proper follow-up care," says Weiss. "We have order sets in place to ensure we get certain labs while patients are in the hospital to look for evidence of metabolic abnormalities, vitamin or hormonal deficiencies, that can lead to low bone density. Then we arrange for a follow-up with our endocrinologists as needed."
Pinpointing Middle-Aged Patients at Risk for Fragility Fractures
As UVA Health approaches the 2-year deadline for its 2022 IGFS recertification, our orthopedics team is compiling data demonstrating successful adherence to IGFS guidelines and the performance measures above. We're also setting new goals for the future, working toward quality improvement initiatives. One of these is identifying patients at risk for low-energy fractures sooner.
"We aim to identify patients who have sentinel-type fractures — someone who is 55 who stumbles and breaks a wrist, for example — and then determine if they have low bone density. If we can treat this early and maximize bone density, then we can decrease the risk of future and more serious, debilitating fractures," says Weiss.
These fractures have substantial impact in terms of cost and lifestyle for patients and their families, and they represent one of the major challenges in caring for an aging population. "Our ultimate goal is to improve outcomes and to best help patients and their families navigate the challenges of geriatric fractures, including limited mobility and diminished quality of life," says Weiss.
---