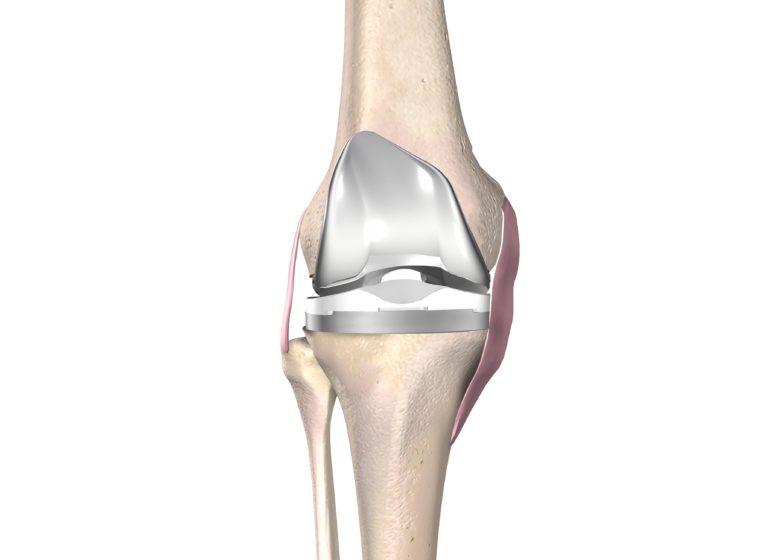 There's a term used to summarize the perfect outcome for a joint replacement procedure, says UVA orthopedic surgeon Thomas E. Brown, MD. "It's called the 'forgotten joint.' If a patient gets to a point where they've forgotten they ever had a joint replaced, then that is a successful operation. That's what we're striving for."
This perfect outcome is more commonly achieved with a hip or shoulder replacement than a knee, he adds. Yet, with new robotic technology recently acquired by UVA, Brown aims to change that.
Knee Replacement Durability, Right from the Start
"With traditional knee replacement, there is a 20% dissatisfaction rate," says Brown. Sometimes a second surgery is necessary to remedy the problem. And in Virginia, many of these patients end up at UVA Health.
"At UVA Health, we have the largest revision burden in the state. We see a lot of knee replacements done elsewhere that have failed. The vast majority are not failing at 25 years — they are failing at five years due to poor technique," says Brown. "Many fail because of infection, instability, early loosening or being too stiff. Our hope is that, with our expertise combined with robotic assistance, we'll be able to get it right the first time and improve the survivorship of knee replacement," he says.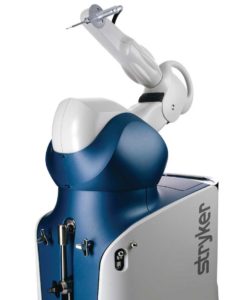 The Advantages of Mako® SmartRobotics™
To date, Brown has performed just under a dozen knee replacements using the Mako SmartRobotics technology. While it's premature to confirm long-term outcomes for these patients, there are some clear advantages for the surgeon that initial studies have shown translate to improved joint durability. These include:
Patient-specific surgical planning using a CAT scan and 3D modeling, which allows the surgeon to assess and better balance the joint
AccuStop™ haptic technology helps guide the surgeon to make more precise cuts, helping preserve soft tissue and healthy bone
Increased potential for the use of biologic fixation rather than cement to secure the implant, which has been shown to have greater durability over time.
"This is a surgeon-driven tool. However, the accuracy of the robot is far better than we can do with the naked eye in terms of the amount of bone removed, the angles of cuts required to balance the knee … it's all individualized for each patient," says Brown.
Best Candidates for Mako Knee Replacement Surgery
Total and partial knee replacement using Mako robotic technology is an option for all patients who require knee surgery. "This can be applied to a simple, primary knee, including all knee arthritis, or something more complex with previous deformity, fracture or prior trauma," says Brown. "There are very few contraindications to using it."