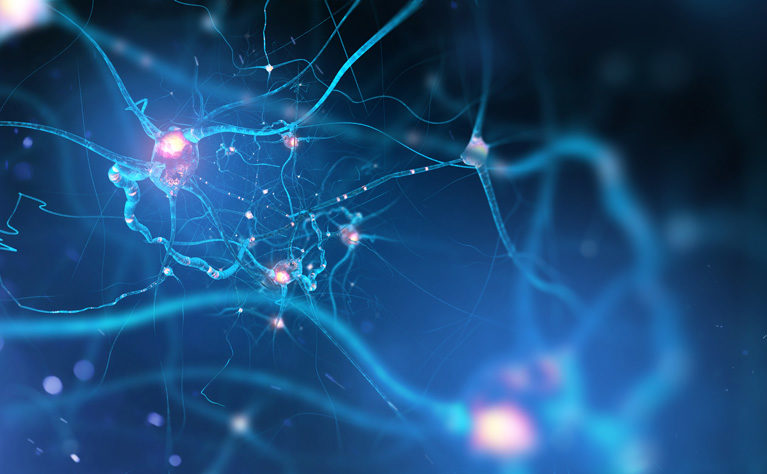 At a Glance
Fecal incontinence has a significant impact on a patient's quality of life
When medical management fails, patients have few options for relieving symptoms
Sacral nerve stimulation (SNS) is a low-risk procedure now offered at UVA for refractory fecal incontinence
UVA colorectal surgeons are seeing positive, long-term results with SNS
Urologists and urogynecologists have been using sacral nerve stimulation for decades to treat refractory urinary incontinence. More recently, this minimally invasive procedure has become a go-to for select gastroenterologists to help patients with fecal incontinence find relief from their symptoms.
Approximately 8% of adults in the U.S. have fecal incontinence, with the highest prevalence among those ages 70 and up. "Most often, we see fecal incontinence in older females due to childbirth or past trauma to the rectum or anal sphincter," says colorectal surgeon Sook Hoang, MD. "But it may also result from general pelvic floor laxity due to aging or other medical conditions."
A Multifaceted Approach to Treating Fecal Incontinence
There's no denying the significant impact fecal incontinence has on a patient's quality of life. Unfortunately, the options available to relieve symptoms have been minimal. "First and foremost, at UVA, these patients are treated with medical management," says Hoang. "We use bowel modification with fiber and stool motility agents as well as a food diary to help patients document the foods that cause incontinence to worsen. UVA also offers specialized physical therapy, utilizing tools like biofeedback to retrain the pelvic and sphincter muscles."
Only when these measures prove ineffective are patients considered for surgery or SNS. "In terms of surgery, there really aren't any good long-term surgical management options to offer patients who fail everything else. There are procedures like the sphincteroplasty, but many others have come and gone because they weren't very efficacious," says Hoang. "Before SNS, the only other alternative was a colostomy."
What is Sacral Nerve Stimulation?
Sacral nerve stimulation, also known as sacral neuromodulation, utilizes a small, pacemaker-like device to deliver electrical impulses that stimulate the sacral nerve. "The latest numbers we've seen show effectiveness to be close to 90%," says Hoang. "That drops to low 80s at 5 years, so response does not fade significantly over the long term; that's the issue we've had with previous surgical procedures."
Because of this positive response, and because the procedure is low-risk, Hoang says she offers SNS frequently to refractory patients. "[SNS] is easily reversed after the initial 2-week trial phase, so I place it liberally in patients to see if it works for them," she says.
The SNS Procedure Explained
To implant the SNS device involves 2 minimally invasive procedures. Both can be accomplished in one day under twilight anesthesia.
During the first procedure, the patient lies in a prone position and is placed under sedation. The surgeon then uses fluoroscopy X-ray to guide electrode placement. Once inserted, these electrodes are attached to an external battery pack for a 2-week trial period.
"Patients work with our team and a representative from the device company to determine what program works to reduce episodes of incontinence. If they see good results, then I bring them back and implant a permanent pacer the size of a USB drive just above the iliac crest, so they don't really notice it's there," says Hoang.
Patients may feel the stimulation if the frequency is too high, but this can easily be remedied. The other side effect is a positive one. "Patients may experience improved urinary habits as well," says Hoang.
Should symptoms return at any point, the device can be adjusted. "It's not uncommon for patients to require adjustments every few years," says Hoang. "The patient is sent home with a remote, so, if they need an adjustment, they can talk to our team or a company representative can walk them through how to make those adjustments themselves with the remote."