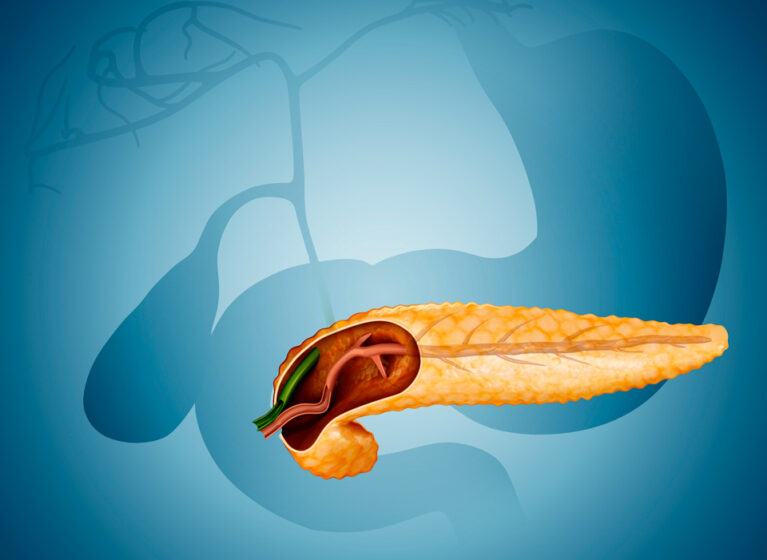 As an endocrinology fellow at UVA Health, Meaghan M. Stumpf, MD, saw how patients undergoing kidney and other abdominal organ transplants often experienced endocrine issues, particularly diabetes. That clinical aspect of endocrinology soon became her primary area of interest.
In 2018, Stumpf joined the faculty of UVA's Division of Endocrinology and Metabolism. Her charge: to launch and grow a transplant endocrinology program specializing in managing the complex and varied endocrinopathies associated with solid organ transplants.
Today, UVA's Charles O. Strickler Transplant Center is the only center in Virginia — and one of very few nationwide — with a dedicated transplant endocrinologist. Between the first and second years of her practice, Stumpf saw a 30% rise in inpatient consults and an 80% increase in ambulatory visits. Over the past two years, she has averaged about 2,500 annual patient encounters, roughly half of which were on an inpatient basis.
"The need for this program has proven to be huge," Stumpf says. "My clinical referrals expanded quickly."
A Welcome Addition to the Transplant Center
José Oberholzer, MD, MHCM, FACS, became director of transplant at UVA in 2017. He came to UVA from the University of Illinois, where one of his colleagues, endocrinologist Betul Hatipoglu, MD, founded the nation's first transplant endocrinology program.
"My experience with Dr. Hatipoglu showed that simply having an endocrinologist as a full member of the transplant clinic team improved glycemic control of our transplant patients," Oberholzer says. "She even published a paper showing that her presence in the clinic significantly lowered hemoglobin to a level that no single drug can do."
Oberholzer thus welcomed the addition of Stumpf as an embedded member of the transplant center. Stumpf rounds with the transplant surgeons each day in the transplant and intensive care units. She also shares clinics with her transplant colleagues to provide preoperative assessment and postoperative management. Most of her work centers around diabetes management.
"Part of my role is to make sure patients with type 1 diabetes have access to the diabetes technology they need," she says. "Some of these patients are struggling with low blood sugar and chronic kidney disease but haven't received insulin pump therapy or continuous glucose monitors in the past."
Stumpf offers an endocrinologist's perspective on the efficacy of nonsurgical treatments and whether the patient would benefit from a transplant. If transplantation is appropriate, she ensures the patient is medically optimized for surgery. She then provides post-transplantation monitoring, which may include offering access to diabetes technology to improve the patient's overall health and longevity of the transplant graft.
"Dr. Stumpf is both an expert in endocrinology and in transplantation," Oberholzer says. "She's uniquely positioned to ensure that those who could benefit from transplantation will benefit — and that, on the other hand, we do not transplant patients for whom we could provide other, safer treatments. As a surgeon, it's comforting to know that if a patient comes from her, she has tried everything else and transplantation is a suitable last resort."
Collaborating on Patient Care & Research
Stumpf appreciates the opportunity to collaborate with transplant nephrologists, transplant hepatologists, transplant surgeons, and her other colleagues in the Transplant Center. She says UVA offers patients the convenience of seeing multiple specialists under one roof as well as continuity of care from outpatient clinic appointments through post-transplant follow-up.
On the research front, Stumpf recently completed a pilot study through the UVA's Center for Diabetes Technology to assess continuous glucose monitoring in hemodialysis patients with end-stage renal disease. The work is aimed at enhancing care for patients with diabetes prior to kidney and/or pancreas transplantation and thus optimize their long-term success.
"I'm also enjoying collaborating with my colleagues at the Center for Diabetes Technology on clinical research to expand the use of artificial pancreas insulin pump systems in the inpatient hospital setting," Stumpf adds. "The multidisciplinary aspect of my transplant endocrinology program allows me to improve access to clinical research trials that could benefit transplant patients with diabetes."
Stumpf is also involved in a clinical trial for islet cell transplantation in patients with type 1 diabetes who have hypoglycemic unawareness. Oberholzer is a principal investigator on the study, which is set to restart in April following pandemic-related delays.
Impending advancements in type 1 diabetes care highlight the urgency of the research taking place at UVA. With the advent of new cell sources and new ways of transplanting cells without immunosuppression, Oberholzer argues, islet cell transplantation soon will provide a functional cure for patients with type 1 diabetes.
"Once these treatments are available — which I anticipate will happen in the next decade — hundreds of thousands of patients will be eligible," he says. "Transplant surgeons can't follow patients long term as well as an endocrinologist can. You're going to need transplant endocrinologists like Dr. Stumpf who both prepare patients for islet cell transplantation and then care for them afterwards."