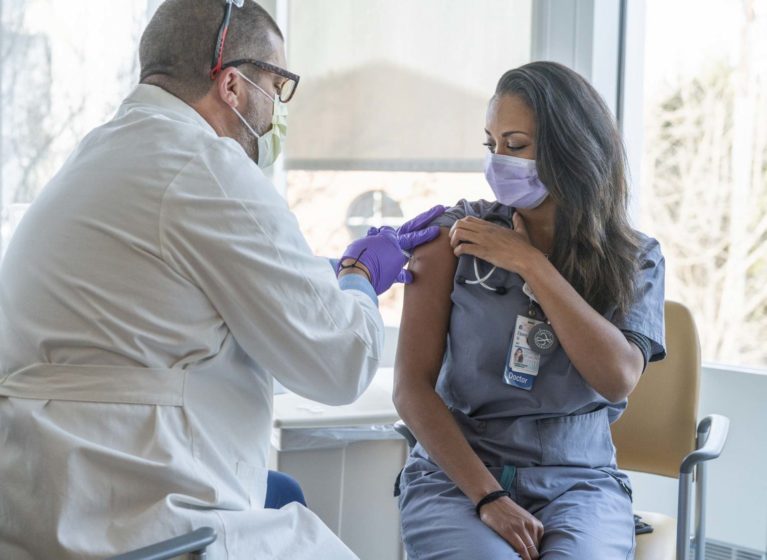 A scientist and a doctor from UVA Health will field questions from the public about the COVID-19 vaccines Tuesday, March 30 as part of an ongoing series of virtual town halls.
The series aims to bring factual, scientific information to patients across the country who may be hesitant to receive the vaccine, particularly communities of color that have been hardest hit by the pandemic. Questions about safety, speed of vaccine development, side effects, efficacy and new variants will be answered by Dan Engel, PhD, of the UVA School of Medicine's Department of Microbiology, Immunology and Cancer Biology; and UVA Health's Ebony Hilton, MD. 
About the Town Hall Series
Called "COVID-19 Vaccine Education," the town hall series is sponsored by the American Society for Virology and the American Society of Microbiology, two of the nation's leading professional organizations in infectious diseases.  More than 50 scientific experts from across the United States, including virologists, infectious disease specialists and medical doctors, are participating.
Tuesday's event is scheduled for 7 p.m. Eastern. Register to attend by visiting asv.org/education. All town halls are free, but registration is required; maximum capacity for each town hall is 300 people.