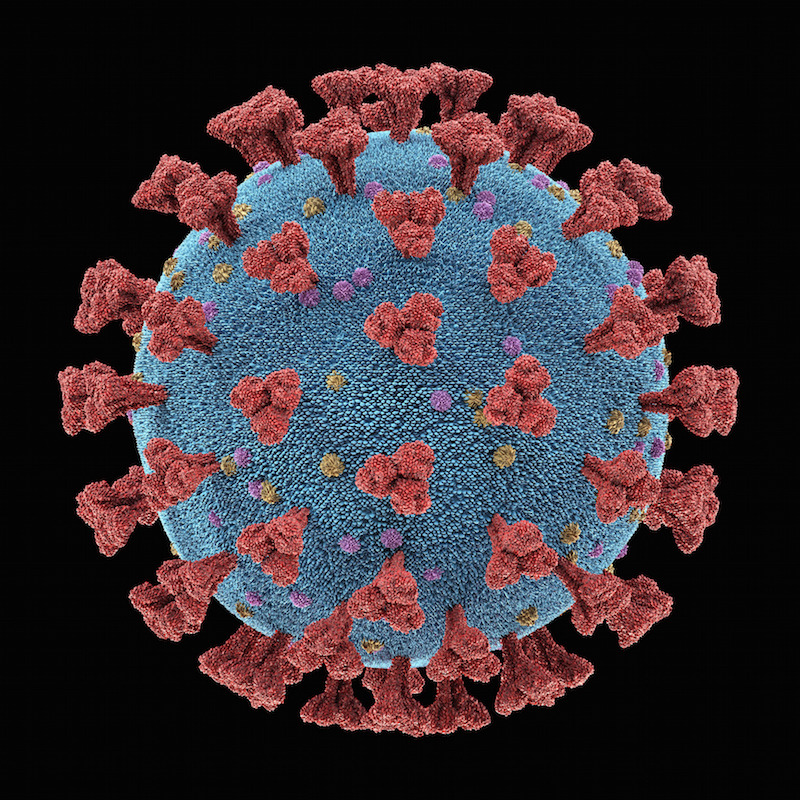 UVA Health is offering monoclonal antibody drugs (mAb) for appropriate patients with COVID-19 who are at highest risk for developing severe symptoms and requiring hospitalization. Monoclonal antibody treatment using drugs from Regeneron, Eli Lilly, and GSK are available under an emergency-use authorization by the U.S. Food and Drug Administration (FDA) for up to 40 patients per week.
Which COVID Patients Are Eligible?
Patients with COVID-19 may be able to receive the treatment if they have had mild-to-moderate symptoms for fewer than 10 days and are at greater risk for developing more serious symptoms that may require hospitalization.
Risk factors include:
A body mass index (a body-fat measurement based on height and weight) of 35 or higher
Chronic kidney disease
Diabetes
Diseases that weaken the body's immune system, such as rheumatoid arthritis and multiple sclerosis
Receiving another treatment that weakens the immune system
Age 65 and older
Age 55 and older with cardiovascular disease, high blood pressure, chronic obstructive pulmonary disease (COPD) or other chronic respiratory diseases
Post-exposure prophylaxis can also be considered for those at high risk of progression to severe COVID-19 who are not fully vaccinated (or who are not expected to mount an adequate immune response to vaccination) and who are in close contact with or at high risk of exposure to someone infected with COVID-19.
Patients are not eligible to receive monoclonal antibodies if they:
Are hospitalized with COVID-19
Require new oxygen therapy because of COVID-19
Are already on chronic oxygen therapy for a non-COVID condition and require an increase in oxygen levels because of their COVID symptoms
Have had COVID-19 symptoms for more than 10 days
How to Refer
To initiate a referral for monoclonal antibodies at UVA, complete this form and fax to 434.243.9800. The COVID-19 clinic infusion team will review the referral form upon receipt and contact the patient to coordinate services as soon as possible.
Because therapy should be administered as soon as possible after a positive test result and within 10 days of symptom onset, it is recommended that patient referrals are made as soon as possible to allow time for clinician review and scheduling.
Patients selected for infusion will receive their monoclonal antibodies during an appointment at the UVA COVID-19 Clinic. Infusion appointments typically take three to four hours.
Please note that monoclonal antibody treatment for children is not yet well established. If you would like to refer a patient under the age of 18 years, please contact our Referral Services Manager, Liz Nottingham, who can connect you with pediatric infectious disease specialist Debbie-Ann Shirley, MD.
Call the clinic 434.982.6843 for more information.