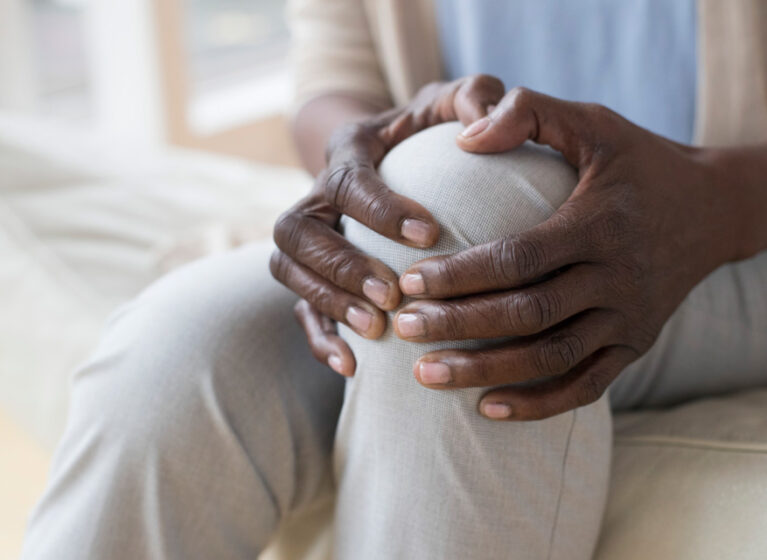 Revision surgery for a failed anterior cruciate ligament (ACL) reconstruction presents a series of challenges for even the most experienced orthopedic surgeon. At UVA Health, researchers are investigating the best options to address biologic failure, one of the most common and least understood factors attributing to ACL reconstruction failure.
According to UVA Sports Medicine former Division Head and President-Elect of the American Orthopaedic Society for Sports Medicine, Mark D. Miller, MD, it's clear that biologic failure may be attributed to allograft use, particularly in young patients. However, biologic failure can also be the result of infection and/or tunnel osteolysis.
Examining Ways to Overcome Complications of Osteolysis After ACL Reconstruction
Tunnel osteolysis is the focus of one current UVA research study. Surgeons are increasingly identifying this progressive bone erosion as a barrier to durable ACL reconstruction. The causes of osteolysis include the windshield wiper effect and the bungee cord effect. Both are more common with suspensory (cortical) fixation.
"We have also noted increased osteolysis with allograft use, potentially related to tissue processing, especially on the tibial side, which is likely an effect of gravity," says Miller.
The real challenge with osteolysis, adds Miller, is determining the optimum way to address it during revision ACL reconstruction. The first hurdle is characterizing it appropriately. "Although tunnel osteolysis can be seen on plain radiographs and magnetic resonance imaging (MRI), the best way to visualize the extent and location of osteolysis is with computed tomography (CT)," he says. This insight helps determine whether the issue can be addressed with a one- or two-stage ACL revision.
A UVA-Developed Approach: One-Stage ACL Revision with Bone Dowels
A one-stage approach for ACL revision is the preferred option for most patients and surgeons. Previous studies have shown this approach can be successful if the tunnel is less than 14mm in diameter and if the planned revision tunnel does not substantially overlap previous tunnels.
"At UVA, we have utilized a technique for one-stage revision ACL using bone dowel allografts. This allows successful revision provided the criteria noted above is met, and provided that the new tunnels compromise less than 50% of the dowel," says Miller, who worked to develop this one-stage approach using bone dowels. Other surgeons have described a similar technique using calcium-phosphate to fill the previous tunnels.
Two-Stage ACL Revision Using UVA-Designed Cannulated Dowels
A two-stage approach may be required for larger and/or converging tunnels to achieve stable graft fixation. The first step is tunnel grafting. This involves serially reaming the previous tunnel to remove all fibrous tissue. Dowels, which are cannulated and available up to size 18 x 34 mm, can then be inserted with a cannulated tamp using a press-fit technique.
"I discovered the dowels when I was a surgeon in the Air Force Academy," says Miller. "When I arrived at UVA, we refined the technique, originally cannulating the dowels ourselves. Then we worked with Arthrex, Inc. to refine the technique and make it commercially available."
The second stage of the surgery — the revision — can occur once the initial graft has healed and has adequately replenished bone stock. To assess healing, a CT scan is repeated at approximately 4 months after the first-stage procedure.
UVA Health researchers have demonstrated that integration of bone dowels has the same result as filling tunnels with autogenous iliac crest grafting. Biopsy of these dowels has shown good integration at 4 months and creeping substitution at one year. More recently, UVA researchers have studied tunnel osteolysis and filling using 3-dimensional CT scanning. The preliminary results (shown at right) are encouraging.
UVA researches will continue evaluating both one- and two-stage revision ACL reconstructions with a clinical study and a randomized controlled study that will compare bone dowels with calcium phosphate cement. "We hope to report the results of these studies soon," says Miller.
---