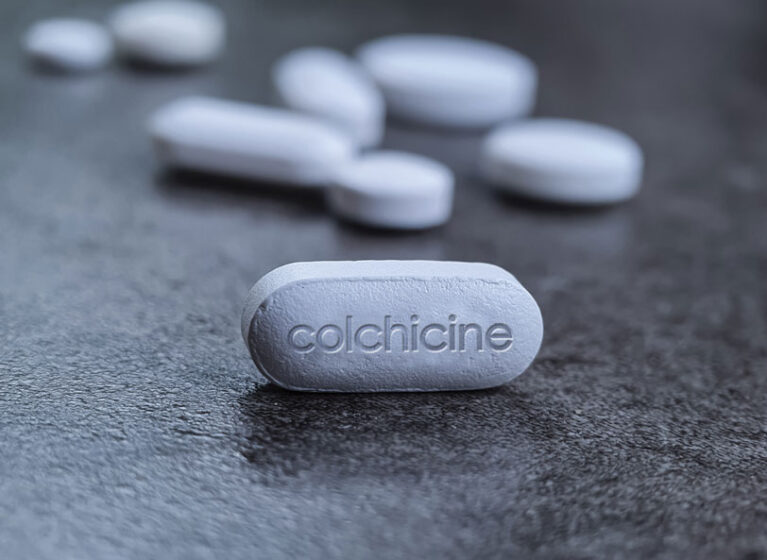 A recent single-center, retrospective study of hospitalized patients conducted by UVA Health researchers revealed that colchicine, which is commonly used to treat gout in heart failure, significantly improved survival rates for hospitalized heart failure patients.
More importantly, the finding reveals a potentially underexplored pathway for treating heart failure, as well as a relatively inexpensive solution to begin addressing the gap.
At UVA Health, we've been recognized for our expert, innovative, and personalized heart and vascular care. U.S. News & World Report designated our heart failure care as "high-performing," putting it among the best in the country.
Identifying the Wider Benefits of a Common Drug
Sula Mazimba, MD, MPH, a researcher and cardiologist specializing in heart failure, and Kenneth Bilchick, MD, MS, a professor of cardiovascular medicine, clinical investigator, and heart rhythm disorder specialist, are two of the researchers who initially conceived of and conducted the retrospective study. They're now working on starting a randomized clinical trial to validate these findings.
"This is very important for multiple reasons," says Mazimba. "First, it shows that in patients who have an acute heart failure admission to the hospital, there is a pathway that we're not treating that may be important for us to consider, which is an anti-inflammatory process. Many times, we don't consider anti-inflammatory pathways in the treatment of heart failure.
"Secondly, colchicine is a relatively old drug, very inexpensive and widely available. It's quite widely used in other clinical conditions. It could be a game changer," he says.
Bilchick also highlights the contrast in cost between colchicine and newer medications that inhibit the activity of the potent pro-inflammatory cytokine interleukin-1β (IL-1β). "An example of a recent medication that modifies the IL-1 pathway is anakinra. It has been shown to be helpful for inflammatory conditions, such as rheumatoid arthritis, and may influence heart failure outcomes. However, it is much more expensive than colchicine."
Fewer Deaths With Colchicine
The colchicine study, published in the journal Clinical Cardiology, reviewed the records of over 1,000 UVA Health patients. Of those, about a quarter were also being treated with colchicine for gout.
"We basically looked at patients who were treated for acute decompensated heart failure and compared those with and without gout flare between 2011 and 2020. We assessed the clinical outcomes for those who were treated with colchicine for gout flare compared to those who did not experience a gout flair or who did not receive colchicine," recounts Mazimba.
By comparing the group receiving colchicine against the control group, the research showed that in-hospital, all-cause mortality was significantly reduced in the colchicine group. Additionally, there was no significant difference in readmission rates.
Mazimba notes, "When we looked at inpatient mortality, the rate in patients who had colchicine was much lower at 2.1%, versus 6.5% in those who did not receive colchicine, which was quite significant. It was quite dramatic."
Remarks Bilchick, "The findings were quite robust. No matter how we analyzed the data with respect to cardiovascular death or all-cause mortality, or with respect to inpatient colchicine use versus home colchicine use, the more favorable outcomes with colchicine were very consistent."
The findings also made quite a splash in the media. As Bilchick describes, "We issued a press release in May 2022 about the paper. Remarkably, the story was picked up by over 250 news outlets! The interest in the story by the press was just incredible."
Suspicions Confirmed
Some clinicians had already speculated on the impacts of inflammation in heart failure. "It certainly validates many studies that have shown that heart failure patients have underlying inflammatory processes that may be detrimental to the overall clinical trajectory, particularly in the acute phase," says Mazimba.
He notes that some colleagues had always suspected that colchicine could prove beneficial in heart failure.
The researchers are hoping to expand on these findings with a randomized clinical trial in order to "see clearly which patients are best benefited and which patients are not," says Mazimba.
Bilchick believes partnerships among UVA Health faculty will make the proposed studies highly successful. He highlights the roles of Antonio Abbate, MD, PhD, who recently moved from the Virginia Commonwealth University to join the faculty at the University of Virginia, and Coleen McNamara, MD, director of the Beirne B. Carter Center for Immunology Research at the University of Virginia.
Bilchick notes that "Abbate has done amazing work related to inflammation and heart disease with a particular focus on anakinra, and we are very fortunate to have him now as a colleague here in Charlottesville." And prior collaborations with McNamara, an internationally recognized expert in cardiac immunology, led to highly successful work on how cardiac pacing devices also can modify inflammatory pathways in heart failure.
For Bilchick, the promise is clear. "In collaboration with Drs. McNamara and Abbate, UVA Health will be uniquely equipped to perform the studies that will shape the role of anti-inflammatory heart failure treatments for years in the future."