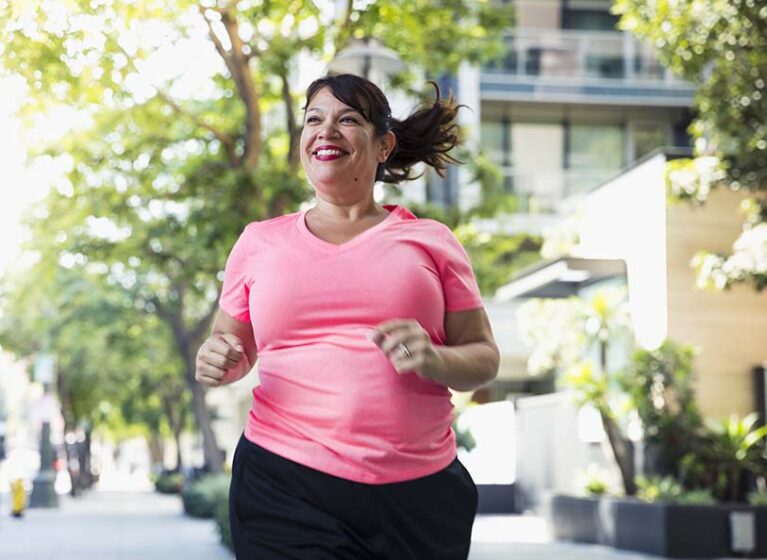 UVA Health researchers recently discovered an important factor that determines how women store fat. Understanding this process could lead to targeted therapies that help women store more fat subcutaneously rather than viscerally, leading to better outcomes for women with obesity and type 2 diabetes.
"There is a strong need for targeted therapies against metabolic abnormalities caused by obesity and diabetes," says the study's first author, Qianyi Yang. "We hope that increasing KLF14 abundance in fat cells of females with obesity and diabetes may provide a novel treatment option to alleviate these metabolic abnormalities."
Why Women Have More Visceral Fat
The researcher's discovery helps explain why women store more dangerous visceral fat than men.
The gene KLF14 is a key regulator of how women's bodies store fat. When the team blocked the gene's production of a protein, male mice lost weight and female mice gained weight. Importantly, the female mice gained stored more visceral fat. They also observed the female mice:
Had slower metabolisms
Breathed faster
Struggled to manage triglycerides
When researchers increased the protein, female mice lost weight while male mice did not.
Helping Women With Obesity & Type 2 Diabetes
The researchers believe their findings could offer a way to treat obesity and type 2 diabetes by increasing production of the KLF14 protein.
"We are now working to create a drug delivery system that will target fat cells and deliver a small molecule to increase KLF14 abundance," says Mete Civelek, PhD, an associate professor of biomedical engineering who led the study. "We hope to translate our laboratory's findings to the clinic to help women fight the effects of obesity and diabetes."