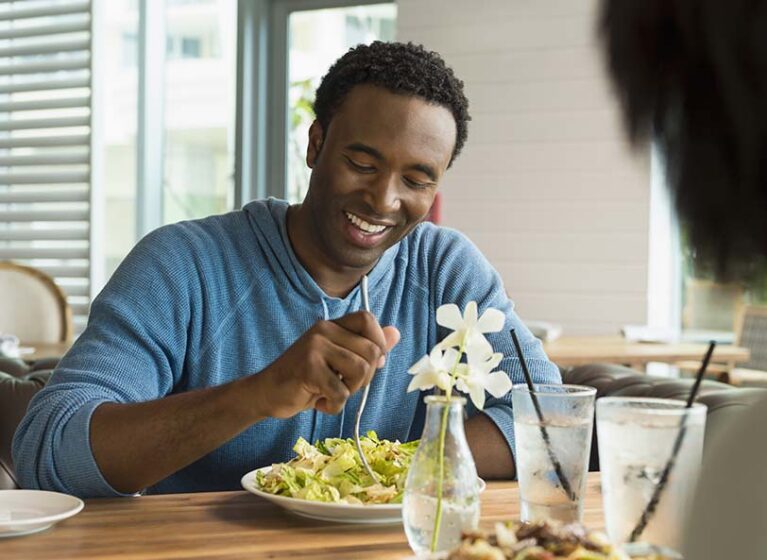 UVA Health researchers recently received two National Institutes of Health R01 grants to study improved treatments for type 1 diabetes.
The improvements are expected to provide greater glycemic control and be easier for individuals to use by eliminating the need to count carbohydrates at meals.
No More Carbohydrate Counting
With one grant, researchers plan to test a new automatic insulin delivery (AID) algorithm that will further decrease the burden of glycemic management for people with type 1 diabetes. Current AID systems approved in the U.S. are hybrid. That means the person has to count and enter carbohydrates into the system before every meal.
The AID system then delivers insulin to cover the meal based on that input. This requires a person to have knowledge of carbohydrates and constantly pay attention to meals. The system doesn't work well for people if they don't count carbohydrates well or if they forget. This results in an exaggerated postprandial rise in glucose, which can contribute to suboptimal glycemic control.
UVA researchers developed a fully closed-loop system which doesn't require the user to bolus for meals. The algorithm can distinguish a glycemic pattern that looks like a meal, give a priming bolus, and ramp up insulin as needed using several different modules within the same algorithm.
Several multiday outpatient studies allowed participants with type 1 diabetes to enjoy a meal without a thought to how much they're eating and having to give a bolus ahead of time.
"Study participants have shared what a wonderful experience it is not to have to bolus and just let the system take care of it," says UVA Health endocrinologist Sue Brown, MD.
Better Glycemic Control
With another grant, researchers plan to test a new class of automated insulin delivery system algorithms called Adaptive Motif-Based Control (AMBC). This first of its kind method analyzes both an individual person's continuous glucose monitor data and insulin delivery patterns and patterns from stored population databases to forecast and adapt to metabolic changes.
In this approach, population databases of thousands of individuals can be distilled into a limited number of different types of clusters that describe glycemic control. By analyzing the change in glycemic control for an individual and mapping those glycemic profiles to a population cluster, the AMBC approach makes recommendations on adjusting insulin parameters to better adapt to people's changing daily lives. This is also expected to make these AID systems perform better for the individual.
"This project is one of the first to use data science methods to adapt a person's AID insulin delivery parameters using patterns identified in population databases, which is expected to ultimately result in improved glycemic control over time," says Boris Kovatchev, PhD, co-founder and director of the Center for Diabetes Technology at UVA Health.
Building On Pioneering Work
This work builds on more than a decade of pioneering research by the Center for Diabetes Technology at UVA Health in applying technology and analytics to improve outcomes for type 1 diabetes. Many patients with type 1 diabetes still do not meet American Diabetes Association targets for glycemic control.
Thousands of patients now use the FDA-approved artificial pancreas system, based on technology developed by the center, to automatically monitor and regulate their blood glucose.
"Our little algorithm is now probably in 400,000 devices around the world, controlling the insulin of 400,000 people from the age of 2 to 98 years old," says Marc Breton, PhD, co-founder and associate director of research at the center. "And that's incredibly special, because I had the opportunity to meet many of these people and hear how this work has impacted their lives."