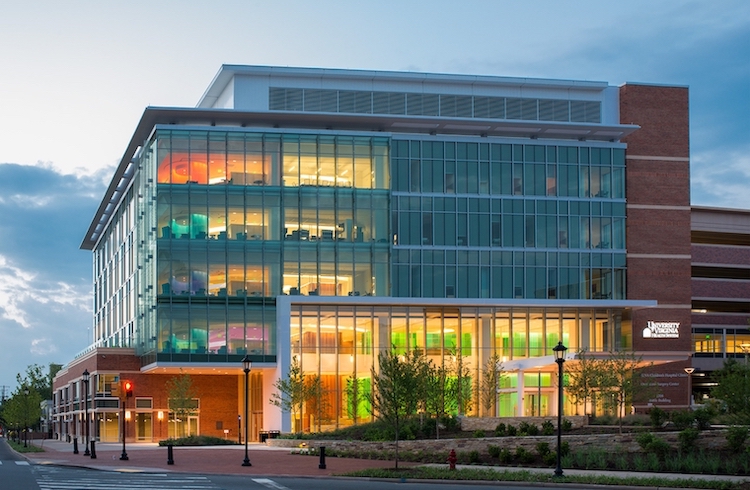 At UVA Children's, our mission is to be a resource that community providers can depend on. We know that by strengthening our relationships with care providers throughout the state and beyond, we can fulfill our shared mission to give kids the quality care they deserve.
"As part of a recent strategic planning initiative, we met with referring providers locally and regionally to find out what steps we can take to improve the service we provide to community physicians, and explore ways we can work together to care for Virginia's kids," says Vice Chair for Clinical Affairs, Ann Kellams, MD. "The number one response was 'open lines of communication'."
We heard you. That's why we have launched a new provider-to-provider hotline: 924-KIDS.
What Is 924-KIDS?
The goal of this new hotline is to connect you to the answers you need right when you need them. You can use this number if you:
Have urgent questions about your patient's condition or care
Want to determine if your plan of care is the best option
Determine that a child's treatment is not going as planned and need additional guidance
Are uncertain whether a child's symptoms warrant a hospital admission or readmission
Need clarification on a child's care after they are discharged from the hospital
"We consider ourselves a team along with the child's primary care provider. We want them to be able to reach out to us with any questions they may have so that we can all be as effective as possible for the families we collectively care for," says Kellams.
How It Works
All calls that come through the 924-KIDS hotline are triaged based on how soon the caller needs a response.
Urgent requests
For calls that need to be returned right away, we page or text the UVA provider. If you don't get a response within 10 minutes, call back and the agent will send another page to the attending physician on call while you wait on the line.
As soon as possible
For calls that can be returned by the end of the day, we page the UVA provider with instructions to call you as soon as possible. They will ask for your cell phone number or a number that is accessible after regular business hours to ensure the specialist can reach you the same day even after your clinic closes.
Future callback
For non-urgent questions, you may opt to send a provider an inbox message and then await a reply.
After speaking with us, if you do need a referral for your patient, we can help with the next steps.
"This tool will help us build relationships, but in the long run, we feel it will also directly impact patients and families," says Kellams.
---