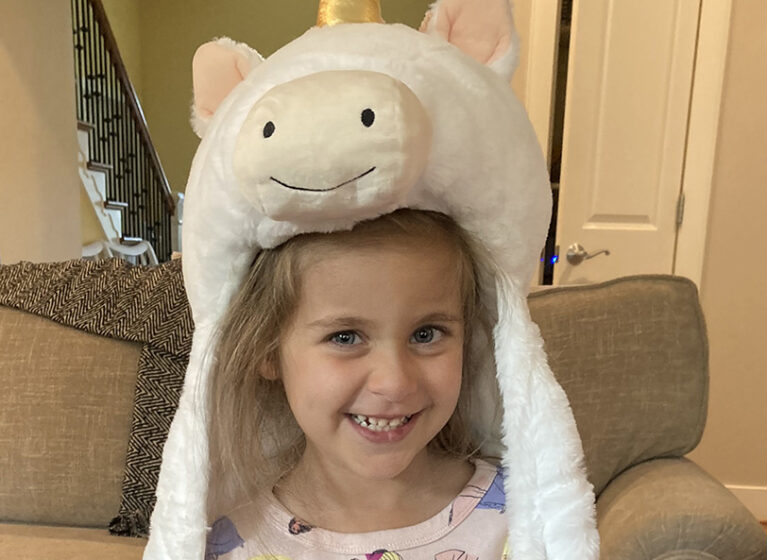 UVA Children's partnered with two Virginia children's hospitals, embarking on an initiative that could become a template for healthcare organizations around the world.
UVA Children's teamed up with Children's Hospital of The King's Daughters (CHKD), forming the Virginia Congenital Cardiac Collaborative (VCCC), and Children's Hospital of Richmond at VCU (CHoR) to perform pediatric heart surgeries across the state.
There are very few such relationships in the U.S. in which 3 hospitals are conducting complex open-heart surgery in children.
The goal: To afford every child with a heart defect the same superior outcomes without having to leave the state.
Keeping Children In-State for Heart Care & Surgery
UVA Children's and CHKD started VCCC in 2017, and UVA Children's began partnering with CHoR in 2021. The UVA Children's team, which includes pediatric cardiologists, cardiac surgeons, cardiac anesthesiologists, intensive care physicians, and cardiac support professionals, work with the teams at each hospital to optimize care and outcomes for children in Virginia with complex congenital heart defects.
"Our overriding goal is to ensure no child has to leave the state to receive heart care or have heart surgery," says James Gangemi, MD, surgical director of pediatric congenital heart surgery at UVA Children's.
The collaboratives are on track to perform more than 400 congenital heart defect surgeries this year. Given that the first such operation at CHoR took place in June, Gangemi expects this number will rise in the years to come.
A Commitment to Mentorship & Cross-Training
Mentorship is a major point of focus for the partnerships. For instance, one of the surgeons at CHKD, who finished her fellowship training in 2021, regularly travels to UVA Children's to conduct complex surgeries with Gangemi and/or Mark E. Roeser, MD.
The partnerships also place a strong emphasis on cross-training. Before Gangemi performed his first surgery at CHoR, the OR nurse, scrub technologist, and perfusionist assisted him during procedures at UVA Children's.
"They all had the opportunity to get reps so that they would be comfortable with their responsibilities and understood how I like to handle things during the operation," Gangemi says. "I wanted to ensure everyone was well-prepared before we started doing this at CHoR."
Constant Process Improvement, Debriefs, & Standardization
Within a couple of days after each surgery, all OR and ICU personnel involved in caring for the patient debrief to discuss what went right and what they could have done better. In addition, advanced practice providers, intensivists, and others regularly compare notes with colleagues at the other hospitals.
"We're constantly reevaluating what we do to improve the safety and quality of care," Gangemi says. "It's been impressive and rewarding to see how well everyone is communicating and working together."
Ultimately, the hospitals strive to standardize protocols to deliver a consistently exceptional patient and family experience — and drive consistently excellent clinical outcomes.
"If someone is having an operation for a particular heart defect at any of the hospitals, it's going to be taken care of the same way in the OR and postoperatively," Gangemi says. "We know what works. We have great outcomes here at UVA Children's, and we want to replicate those outcomes."
Balancing Clinical Care With Research
While clinical care is the hospitals' primary focus, research also plays an important role. Basic science research — some of which will be done in collaboration with other specialties in pediatrics — is one priority.
Another priority is clinical research. According to Gangemi, Roeser is one of the few congenital heart surgeons in the United States with a National Institutes of Health K08 award, through which he is conducting clinical research on patient outcomes.
In addition, the hospitals are:
Taking part in a heart failure protocol out of Columbia University analyzing 3-D printing in ventricular assist device placement
On the leading edge of using the HAART ring, a subannular ring designed to reduce leaking in patients with aortic valve insufficiency, in congenital heart surgery
For his part, Gangemi is involved in a multicenter study looking at the Melody valve in the mitral position in young patients undergoing mitral valve replacement.
"We're doing basic research, clinical research, clinical trials — we really want to attack this across all fronts," Gangemi concludes. "I'm very, very excited about that."