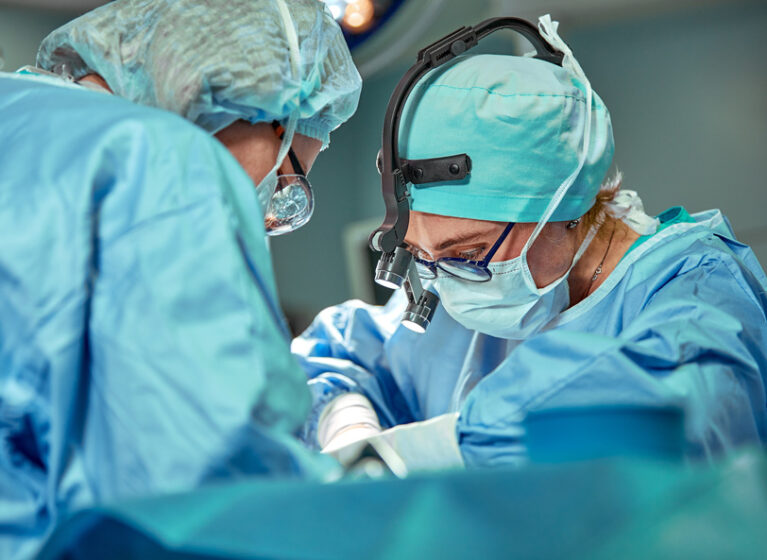 UVA Health developed and directs the first and only multicenter collaborative of gynecologic sites from across the country and Canada to conduct research projects, share best practices, and discuss quality concerns in gynecologic surgery. The Gynecologic Surgical Quality Improvement Collaborative, which meets quarterly, also has revamped the data variables collected for gynecologic surgery cases in the National Surgical Quality Improvement Project database.
As research on women's health lags behind studies related to men's health, collaborative participants hope the new data being gathered will drive greater interest and funding for future women's healthcare research and practices — particularly in the area of gynecologic surgery.
"UVA Health is at the leading edge of this quality improvement initiative in gynecologic surgery," says Laura Homewood, MD, a minimally invasive gynecologic surgeon at UVA Health. "In the medical research world, female health isn't getting the same level of attention or funding dollars as men's health. We're trying to get better funding, better research, and higher quality data to promote women's health. This is a field that deserves more attention."
Improving Hysterectomy Post-Surgery Infection Rates
Homewood assembled the collaborative, comprising 25 sites, shortly after joining UVA Health in 2020.
The collaborative's first objective? Finding innovative, evidence-based approaches to reduce surgical site infection rates following hysterectomies.
Homewood is overseeing the collaborative's first multisite study to evaluate preoperative preparations over a 2-year period. Beginning in June 2021, 10 participating hospitals switched from an iodine-based soap to chlorhexidine gluconate (CHG) for cleansing the vagina prior to performing a hysterectomy. Early data shows promising results. Post-surgical infection rates have decreased from 6% in 2019 to 3% currently. The study is ongoing until summer 2023.
"It's really exciting because this collaborative has already been very productive," Homewood says. "We have seen that infection rates have gone down across the collaborative. UVA Health is spearheading this nationwide initiative that ultimately will have a pretty big impact on gynecologic surgery."
Better Research, Better Patient Care
The collaborative collects valuable data on surgical quality and outcomes from hospitals across the U.S. and Canada. The collaborative has revised data variables related to gynecologic surgery to improve the quality of information available within the repository.
New data points include:
Surgeon specialty and training
Route of hysterectomy performed
Indication for hysterectomy
More granularity on complications during surgery
ED and urgent care visits after surgery
"The collaborative is taking all that data that we get from NSQIP and making action out of it by implementing, or sharing, best practices," Homewood says.
With an expanded data set available to researchers across the globe, Homewood and her colleagues hope funding for studies related to women's healthcare will increase in the future. Scientists will have greater access to preliminary data, improving their chances of obtaining grants from federal agencies, such as the National Institutes of Health.
"This data repository now exists and researchers can now access this data and study whatever they're interested in," Homewood says. "It will not only serve the hospitals in our collaborative, but researchers across the country that wants to use this data. This initiative is going to cause a downstream effect on patient care. We collect data, we do research on that data, and out of that research comes new insights that are applied to patient care. Ultimately, their outcomes are better because of our collaboration."