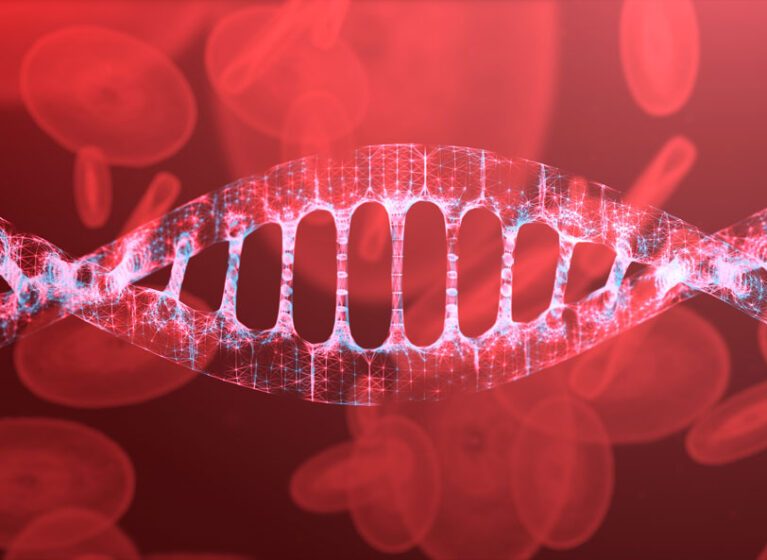 UVA Cancer Center is leading a global effort to accelerate the development of novel drugs that target the biology driving T-cell lymphomas and leukemias.
As a pioneer in basic science and translational research for these rare hematologic malignancies, UVA Cancer Center draws significant private and NCI funding. Most recently, UVA Cancer Center garnered an anonymous $5.75 million gift to establish the Translational Orphan Blood Cancer Research Initiative.
This initiative aims to bring more attention to long-neglected diseases. Co-directing this effort are two renowned leaders in the field — Owen O'Connor, MD, PhD, and Thomas P. Loughran Jr., MD.
"No one else in the world is using these orphan blood diseases as a paradigm for thinking about how to conduct high-quality, productive translational research. And there's no center in the world doing it with the same resources we have brought to bear on the problem," says O'Connor, an international authority on lymphoid malignancies and drug development.
O'Connor's pioneering research led to the FDA approval of two drugs to treat T-cell lymphoma. He's one of a handful of researchers awarded a prestigious American Cancer Society Clinical Research Professorship.
Stalwarts in Hematologic Field Join Forces
Much of O'Connor's career has been devoted to ensuring that rare blood cancers receive the same consideration and research dollars as more common malignancies. He's excited to see the fruits of his labor realized at UVA Cancer Center.
O'Connor moved his lab to Charlottesville in 2020, drawn largely by Loughran and Michael Williams, MD.
"Tom, Mike, and I all have significant experience in the laboratory and significant experience in chemistry and biology. The three of us have spent collectively almost 100 years studying the fundamental biology of these diseases," O'Connor says.
He adds, "And we use that experience to understand the Achilles heel or fundamental mechanisms that drive the disease as a way to calibrate, or prioritize, what drugs we want to study in treating those diseases."
Here's a closer look at how UVA Cancer Center is leading the effort bringing novel therapies to patients facing T-cell lymphomas and leukemias.
Headquarters to Hasten T-Cell Lymphoma Attack
Effective at evading chemotherapy, T-cell lymphomas have long had the worst prognosis of any type of blood cancer. But the tide is finally turning.
"In clinical trials for T-cell lymphomas, we're producing responses and duration of benefit never before seen in these diseases," says O'Connor.
He's established UVA Cancer Center as the headquarters for an international collaboration to enroll enough T-cell lymphoma patients in clinical trials to "massively accelerate the pace of discovery and development of new drugs."
"Because this disease is so rare, it's very challenging to do clinical trials," O'Connor says. "So working with Dr. Enrica Marchi and colleagues around the globe, we have put together a global team to harmonize efforts to develop clinical trials in a way that hastens advances in the field. If we can build critical momentum, we can do in one year what might otherwise take five years or more."
O'Connor's Global T-Cell Lymphoma Consortium brings together experts from Asia, Australia, Europe, and North America.
O'Connor also brought to UVA Cancer Center his longtime collaborator, Enrica Marchi, MD, PhD. Together, they're working to develop innovative therapeutics for peripheral T-cell lymphoma and cutaneous T-cell lymphoma. Marchi is the principal investigator of several T-cell lymphoma clinical trials at UVA Cancer Center.
Closer to a Cure for LGL Leukemia
In the 1980s, Loughran discovered large granular lymphocyte (LGL) leukemia. His team established both the diagnostic criteria classification system and standard of care for this rare illness. He's at the top of the Expertscape World Expert list for his research contributions to understanding what drives LGL leukemia. Over the past few decades, Loughran has focused much of his $45 million in NCI funding on this rare disease. These contributions are getting us closer to a cure.
"Our lab has been at the forefront in identifying the molecular pathogenesis for LGL leukemia. We've identified the targets for therapeutic development," Loughran says.
It's an exciting time for LGL leukemia on many fronts, he shares. Soon to be published are the results of a phase 2 clinical trial of a peptide developed to inactivate the survival signal for LGL leukemia cells. Other therapies in development include:
Creating antibodies capable of quickly killing rogue LGL cells
Inhibiting STAT3, identified as the genetic "on" switch for LGL to become killer cells
Almost a decade ago, Loughran brought his research and clinical expertise to UVA Health to become director of the UVA Cancer Center. Under his leadership, UVA became Virginia's first Comprehensive Cancer Center designated by the National Cancer Institute.
He also still finds time to care for patients. "Because of the rarity of LGL leukemia and our established credentials in the field, people from all around the world come to see me here at UVA. I see 3 to 4 new patients at my Tuesday clinic each week."
UVA Cancer Center has compiled a research repository of 1,700 LGL leukemia patient samples. Loughran is proud that drug companies use UVA labs to test novel therapies based on targets identified by Loughran and his team.
Tapping Nanotechnology to Drive the Field
University of Virginia has long been a leader in nanotechnology and now O'Connor and Loughran are leveraging this expertise to develop nano-based therapeutics for T-cell leukemias and lymphomas.
With nanotechnology, Loughran explains, we hope to "deliver standard therapies more efficiently and effectively."
"We have filed a number of patent applications. And we're making a lot of progress in animal-model research right now," Loughran adds.
A UVA Cancer Center program to develop nano therapies for acute myeloid leukemia alone has secured $30 million in funding from the NCI and other sources.
UVA Cancer Center was the principal site for a completed phase 1 trial of a ceramide nanoliposome for advanced solid cancers. "And we are on the verge of having two new clinical trials starting this January for AML," Loughran says. Those will be led by Michael Keng, MD.
Loughran is thrilled that UVA was able to recruit O'Connor. An esteemed organic chemist, drug developer and physician, O'Connor has created the platform for discovering new drugs for T-cell lymphomas.
O'Connor shares, "It's exciting to be leveraging UVA prowess in nano chemistry to create new drugs that cycle back and target the biology we've all identified as important."
He adds, "I spent 25 years at the most respected and premier cancer centers in New York City. UVA is by far the most productive, collaborative and selfless institution where I've ever worked. A collegial and supportive environment, nurtured by our Cancer Center director and his vision, has poised us to make a huge difference for those patients battling these challenging diseases."