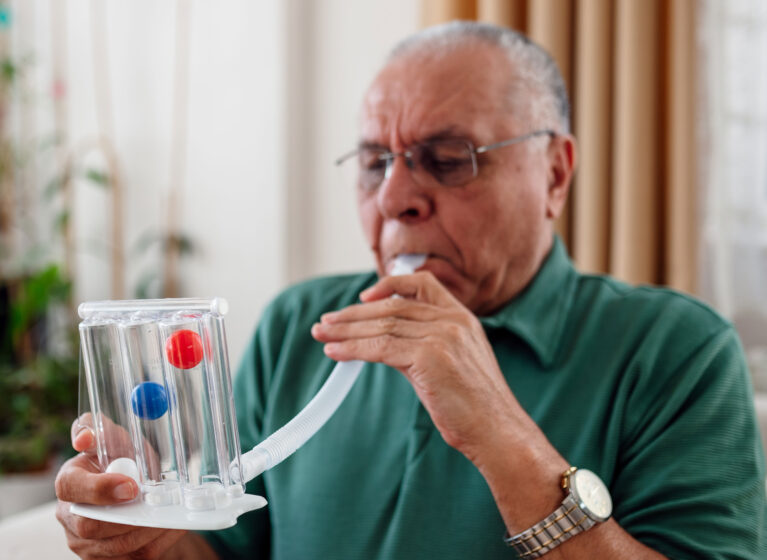 Standard polygenic risk score (PRS) approaches are good at predicting chronic obstructive pulmonary disease severity in people of European descent. But, this is less accurate in people of other races. Now UVA Health researchers have developed a tool to better predict genetic risk of COPD for African Americans and other ethnic groups.
"Our study demonstrates the possibility of learning from large-scale genetic studies performed primarily in European ancestry groups, and then developing prediction models that can be used to quantify genetic risk in other ancestry groups," says researcher Ani W. Manichaikul, PhD, of UVA's Center for Public Health Genomics and Department of Public Health Sciences.
This research helps us get closer to bringing genetic risk profiling to COPD clinics — just as it's common practice with breast cancer treatment.
"This can be a useful tool in the clinic," Manichaikul says. "If a patient is identified as possibly having COPD or being at risk of severe COPD, then this tool would allow us to understand whether their risk is due to genetic variants or primarily due to environmental factors."
Genetic Risk Tool to Reflect World's Diversity
To date, most large-scale genetic studies available for the study of disease risk have limited representation of certain ancestry groups. This yields poorer prediction of disease risk for these groups.
Manichaikul and her collaborators sought to improve the ability to predict COPD by better reflecting the world's genetic diversity. They layered genetic measurements with other molecular measures from a diverse ancestry group of individuals from the United States.
Building on these resources, they developed a PrediXcan-derived polygenic transcriptome risk score, or PTRS. This new approach incorporates much more information about the cumulative effects of gene variations in different groups of people.
The result is a model that "bears a more direct connection to underlying disease biology than standard PRS approaches," the researchers report in a new scientific paper in the American Journal of Human Genetics.
Better Way to Predict COPD in African Americans
The scientists put their new tool to the test by analyzing its ability to predict COPD in tens of thousands of participants in studies conducted by the Trans-Omics for Precision Medicine (TOPMed) program sponsored by the National Heart, Lung, and Blood Institute.
PTRS, they found, was better at predicting COPD in African Americans. It was also better at predicting moderate to severe COPD in heavy, longtime smokers.
Perhaps unsurprisingly (considering it was developed to better reflect non-European populations), PTRS was less effective than PRS in predicting COPD in people of European ancestry. But the availability of multiple "crystal balls" to predict COPD severity in different populations moves us an important step closer to true precision medicine.
"It's well known that COPD is a heterogeneous disease. So, there's really a need for research to address those different levels of heterogeneity," Manichaikul says. "And if we're able to do the research to get a better understanding of the sources of heterogeneity that contribute to this disease, then we can improve diagnosis and treatment by tailoring them to the patient."
Expanding Research to Uncover COPD Sex Differences
Manichaikul next plans to help uncover why COPD presents more commonly and differently in women compared to men.
"There's really a need for more COPD research that's focused on women," Manichaikul says. "If studies only focus on men, then they're only studying primarily the emphysema-type COPD, which is not the type of COPD that we see in women."
As transcriptomic-based research, this project will look for patterns of gene expression. Manichaikul will collaborate with UVA Health pulmonologist Y. Michael Shim, MD. (In other pioneering research, Shim is helping to revolutionize how we diagnose COPD and other pulmonary diseases.)
Manichaikul also plans to go beyond COPD to uncover risk based on ancestry for other common diseases. "Looking forward, we are excited to think about how we can build on other collections of molecular data from diverse ancestry individuals and keep working on improved approaches for prediction of genetic risk for other diseases."